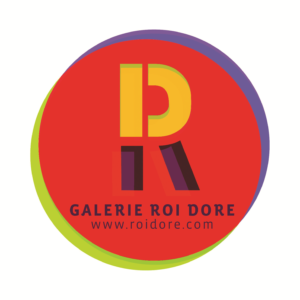 Galerie Roi Doré is located at the very heart of Paris' artistic district – Le Marais – and in the immediate vicinity of Picasso Museum. The gallery opened its doors in March 2010, offering new exhibition space for Polish artists and their admirers. The gallery's logo was designed by Michal Batory, the world-famous Polish poster designer.
Galerie Roi Doré is a unique place, dedicated to Polish art and culture. Its goal is to present the most interesting figures of Polish artistic life outside of Poland – in France, the United States, Belgium, Germany, and in other countries. The gallery's unique setup allows artists to fully express themselves, using the atypical space configuration and adding the unforgettable charm to the 17th-century building where the furniture for French Royal palaces was manufactured for centuries.
Since the gallery's inauguration in 2010, it hosted numerous artists, both well-renowned and emerging. Additionally, the gallery opens its space to all fields of art and culture, organizing meetings with poets, writers, actors, and musicians. Galerie Roi Doré also participates regularly in the artistic life of the French capital, i.e. taking part in Journées Nomades or Paris Photo. Therefore, the Gallery attracts not only Polish or Polish-friendly public, but also French and international public interested in art and culture, no matter the origin of the artist.
We are also happy to invite you to visit our art store at 6, rue Sainte Anastase (Paris 3e, currently open only on appointment) and to visit our online store available in the SHOP tab, and the online store of our partner available at the address www.art-maniac.pro where you will find artworks and exhibition-related items like posters, pinups, postcards, or catalogs, but also a great number of unique artistic handicrafts, including art-inspired jewelry.