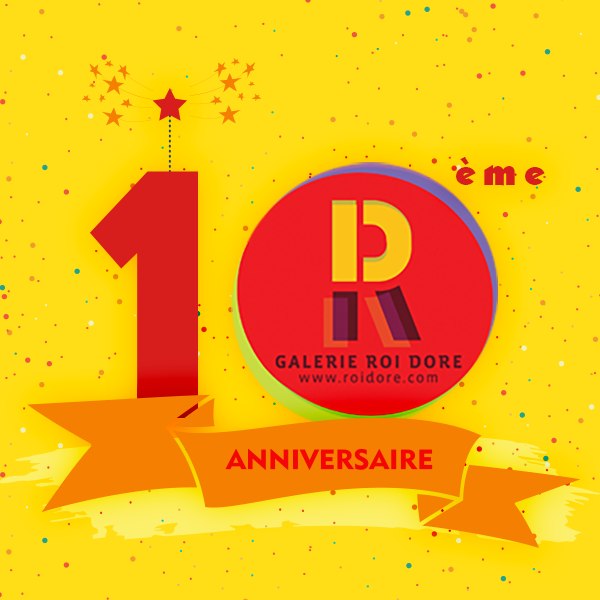 First Decade
Dates to be announced
In March 2020, the Galerie Roi Doré celebrates the 10th anniversary of its existence. On this occasion, we would like to present you an exhibition of posters of all the exhibitions ever presented at the Galerie Roi Doré since its inauguration in March 2010. Through this specific form, in between art and information, the Galerie Roi Doré wishes to tell its extraordinary history and once again prove its place on the French and Polish artistic scenes.
During the 10 years of our existence, we organized over 100 exhibitions, meetings, conferences, concerts and other events. Our faithful public, bigger and bigger with each event, have been with us all the way through this incredible journey. We invite you to celebrate together this amazing exhibition!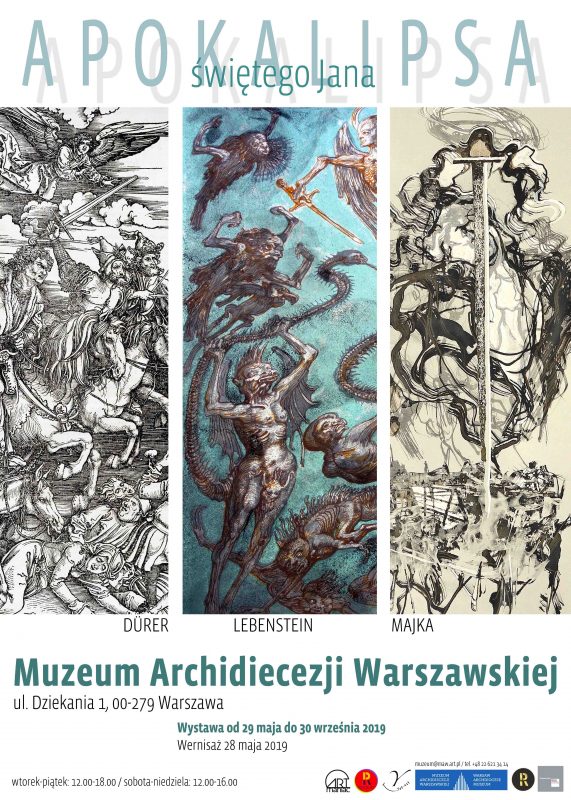 Apocalypse. Dürer-Lebenstein-Majka
Dates to be announced
Galerie Roi Doré is immensely proud to invite you to the exhibition "Apocalypse. Dürer-Lebenstein-Majka", presenting three cycles of illustrations for the Apocalypse of John, created by Albrecht Durer (1496-1498), Jan Lebenstein (1985) and Artur Majka (2018-2019). Although the artists worked in different times and circumstances, they illustrate the same text – The Apocalypse of John, one of the most mysterious, fascinating and important writings of biblical culture. The juxtaposition of these three series makes it possible to establish a dialogue between them – and while they seem to be very different, comparing them makes us aware of the common inspiration and cultural codes, crossing time and borders. At the same time, it also emphasizes the originality of each artist, interpreting the same subject in such a different way, according to their own style and understanding of the text (each of them uses a different translation) and finally the period when they were created.
The exhibition at the Galerie Roi Doré is the second chapter of the "Apocalypse. Dürer-Lebenstein-Majka" exhibition. It was first presented at the Warsaw Archdiocese Museum, co-organizer of the event.