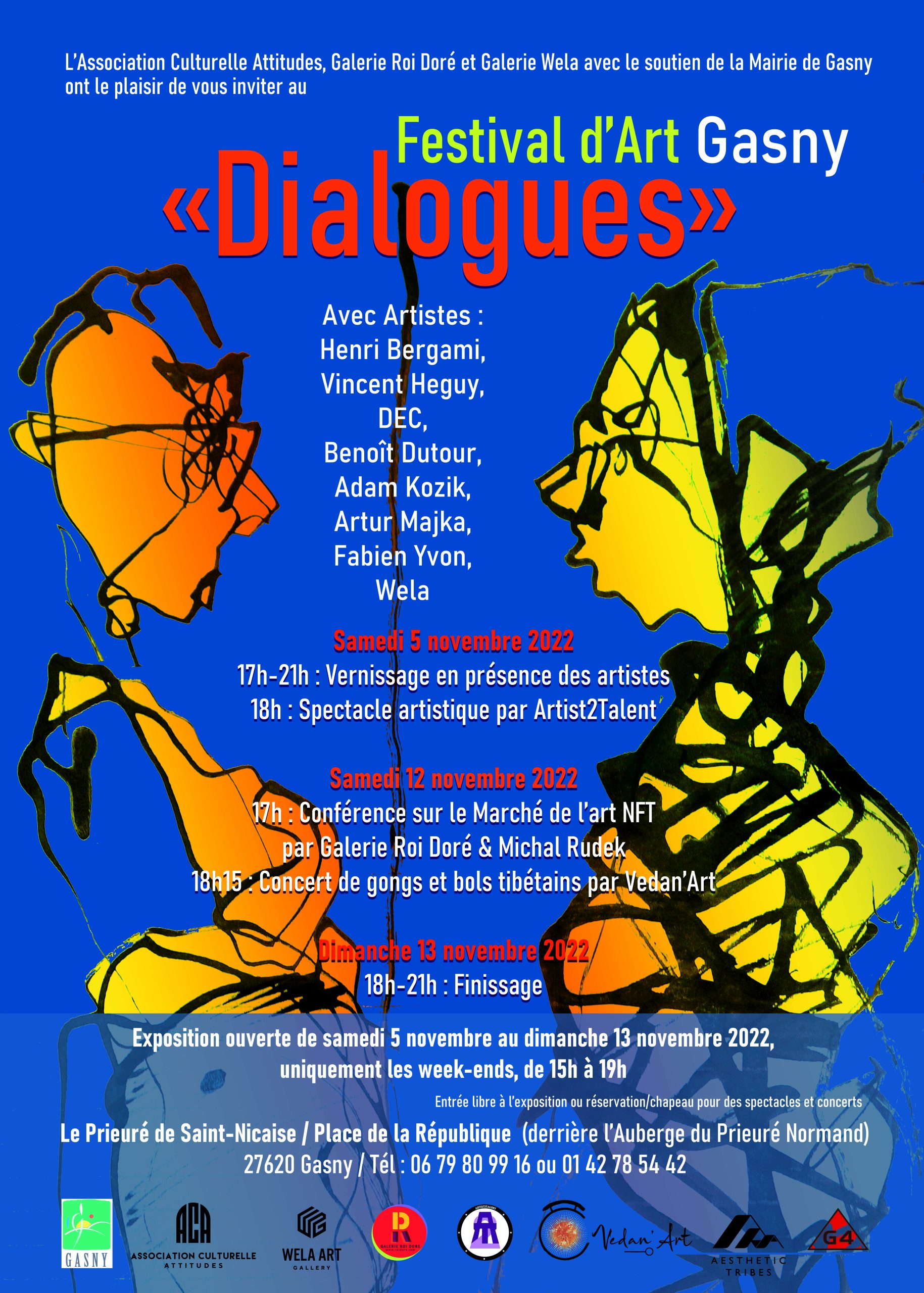 Galerie Roi Doré, Art-maniac platform, Galerie Wela & Cultural Association "Attitudes" are pleased to invite you to the 1st edition of Art Festival of Gasny "Dialogue(s)". The exhibition presents the work of seven artists: Henri Bergami, Dec, Benoît Dutour, Vincent Heguy, Adam Kozik, Artur Majka, and Wela. It, therefore, sets up real dialogues between artists, places, and times.
On the one hand, it honors the artistic richness of seven very different personalities: each artist draws his inspiration from different sources and presents a different style. Their artistic baggage, techniques, and themes evoked separate them, as well as their origins and ages: young vs. experienced, French vs. Polish, emigrant vs. native, Parisian vs. provincial. However, their desire to express themselves through art and to engage in dialogue with the viewer brings them closer, thus setting up the real dialogue between their works.
On the other hand, these contemporary artists will have to confront a place with a long and charged history going back to a very distant past – the Benedictine priory of Saint-Nicaise was founded in 680 by Saint Quen then bishop of Rouen, on the legendary place of the torture of Nicaise, first bishop of Rouen. Thus, another aspect of this dialogue evoked in the exhibition's title is between the past and the present.
The exhibition will be accompanied by a series of concerts and a conference on NFTs.