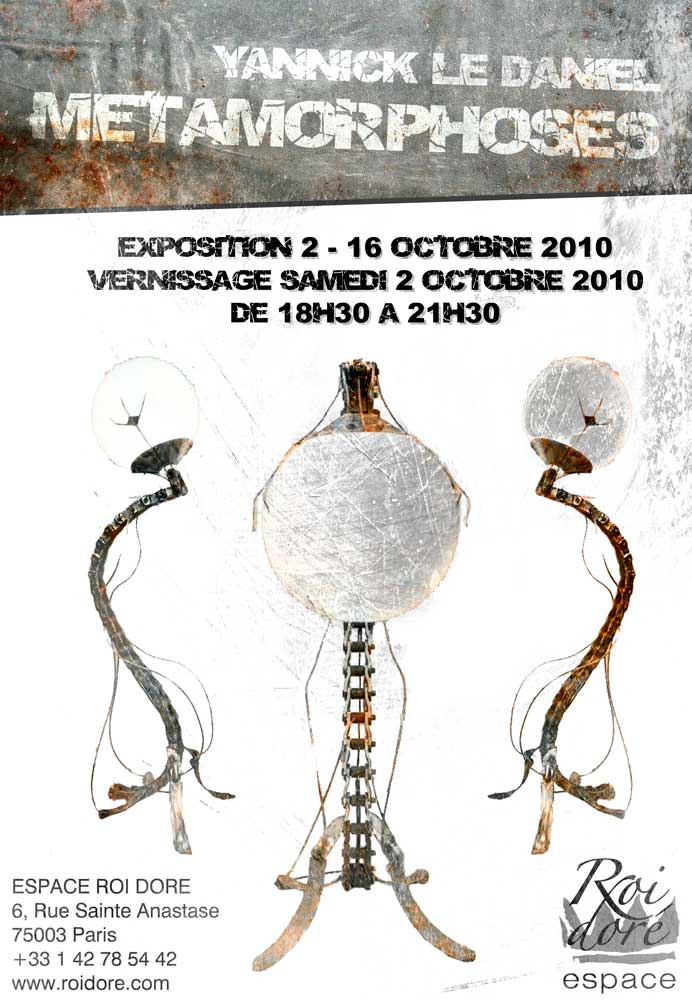 Yannick Le Daniel "Méta(l)morphoses"
The exhibition presents a selection of sculptures/furniture by Yannick Le Daniel. 
Yannick Le Daniel is a French metal sculptor and musician. His metal sculptures are characterized by a raw aesthetic and represent the "up-recycling" style, enriched by two passions of the artist's childhood – entomology and crafts.