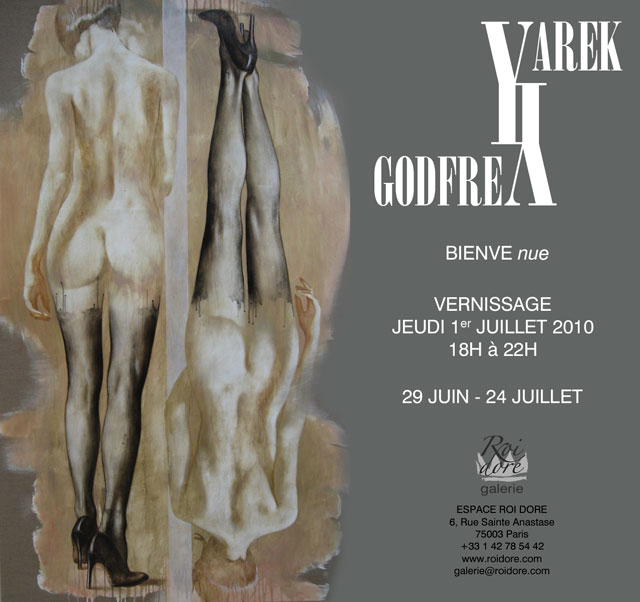 Yarek Godfrey "BIENVENue"
The exhibition presents a selection of paintings by Yarek Godfrey, a Polish-French artist famous for his nudes.
His art seems to draw its inspiration from many sources, often quite eclectic, like the great tradition of the Renaissance and the voluptuous forms of the Baroque, but also the mysterious beauty of rock art. His figures seem to emerge from the void, like a mysterious – both beautiful and somewhat disquieting – specters. The abstract background makes us think of different forms of wall paintings – from primitive rock art to the ancient frescoes. They also reinforce the impression of the nothingness from which emerge the figures, especially that some parts of the canvas are left untouched by the artist. But aside from the mysterious, almost mystical beauty of his human figures, the artist gives also his art a deeper meaning, playing with codes, symbols, and allegories.
Exhibition 19th June 'till July 24th, 2010.
Opening on July 1st, 2010.