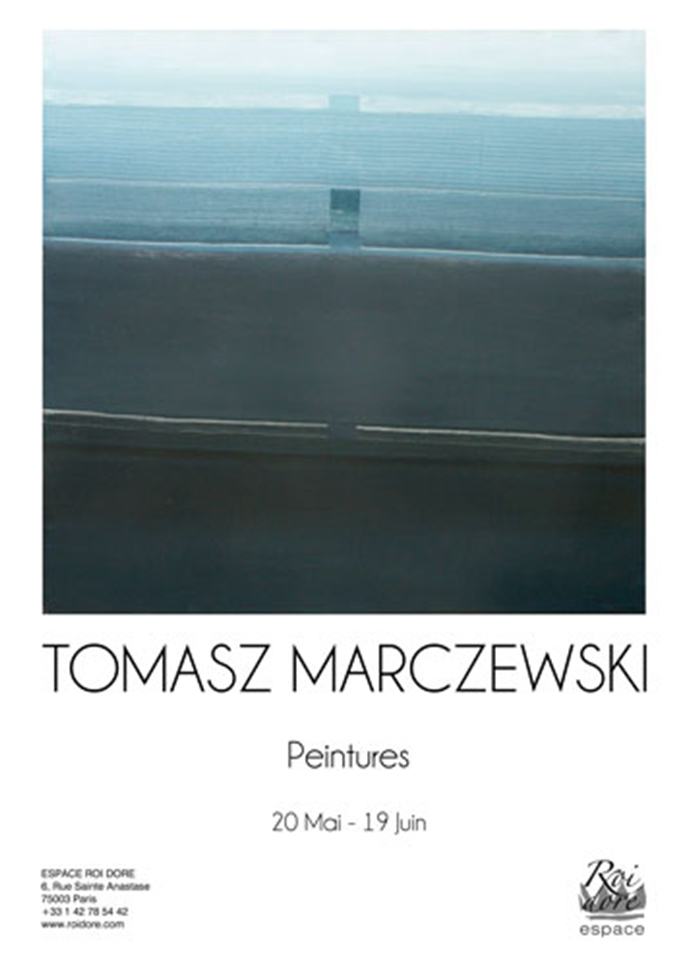 Tomasz Marczewski. Paintings
The exhibition presents the art of Tomasz Marczewski, a Polish painter and architect living in France. Monochrome paintings of Marczewski are a constant wandering of interwoven lines and streaks, creating the "geometric landscape". The artist precisely and industrially imposes layers upon layers on the canvas, creating a series with a varied rhythm: horizontal and vertical lines, bands, chessboards become lakes, plowed fields, and pastures … These are real "chromatic vibrations" revealing different horizons.
Without titles, without complicated symbolism, Marczewski's paintings are perfectly thought-out, modest, aesthetic and subtle. Being the result of the artist's research for space, depth, and balance of forms, they allow us to travel deeper into ourselves and reach the essence of things.
Tomasz Marczewski is a Polish architect and artist, living and working in France. He was born in Warsaw in 1939. He graduated from the Warsaw Fine Arts High School and with a mention from the architecture department of the Fine Arts Academy of Warsaw. After his studies, he moved to France, where since 1965 works as an architect. Parallel to his architectural career, Marczewski always kept practicing painting. For over ten years it is his main activity. He presented his works at several exhibitions in France and in Poland.
Exhibition from May 20th 'till June 19th, 2010.