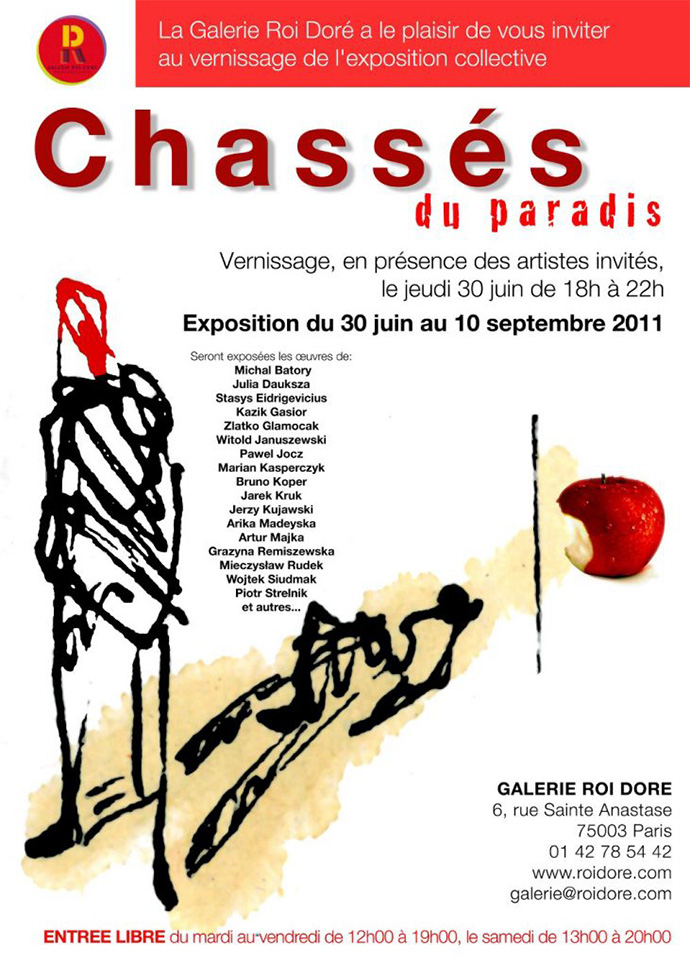 Chased from Paradise
The Gallery Roi Doré presents the exhibition "Chased from Paradise" – a collective exhibition regularly organized by the Gallery Roi Doré and presenting a panorama of a Polish artistic scene in France. The exhibition presents the artworks of Michal Batory, Julia Dauksza, Kazik Gasior, Zlatko Glamotchak, Witold Januszewski, Pawel Jocz, Marian Kasperczyk, Jarek Kruk, Jerzy Kujawski, Arika Madeyska, Artur Majka, Ludwika Ogorzelec, Krzysztof Pruszkowski, Grazyna Remiszewska, Mieczyslaw Mietko Rudek, Wojtek Siudmak, Stasys, Piotr Strelnik, Lubomir Tomaszewski.
Exhibition from June 30th 'till September 10th, 2011.
Opening on June 30th, 2011.