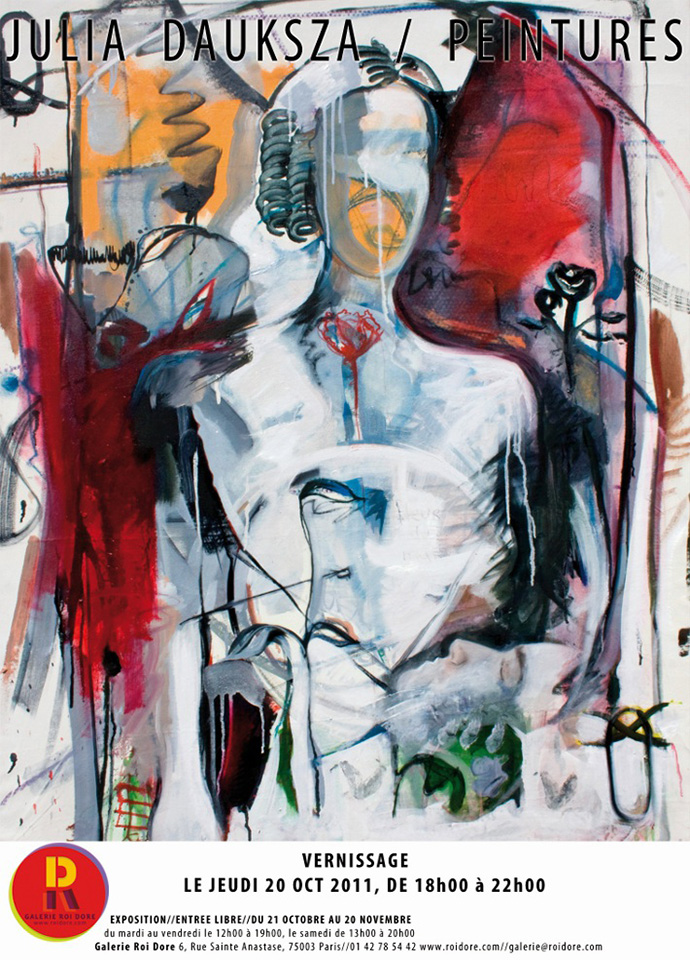 Julia Dauksza. Paintings
The exhibition presents paintings by a young Polish-German artist, Julia Dauksza. 
Julia Dauksza is a painter, author of performances, she also composes experimental music. In her paintings, the colorful stain is treated equally with the line. A fragment of the human figure, animal or object emerges here and there from the chaos of abstract shapes. Movement dominates her paintings. Though she is not part of any artistic current or group, her art seems to be rooted in the "New Expression" of the 1980s. Her canvases are saturated with pure, intense colors, but the artist seems to be captivated by the deepest of all colors – white.
Exhibition from October 21st, 'till November 20th, 2011.
Opening on October 20th, 2011.