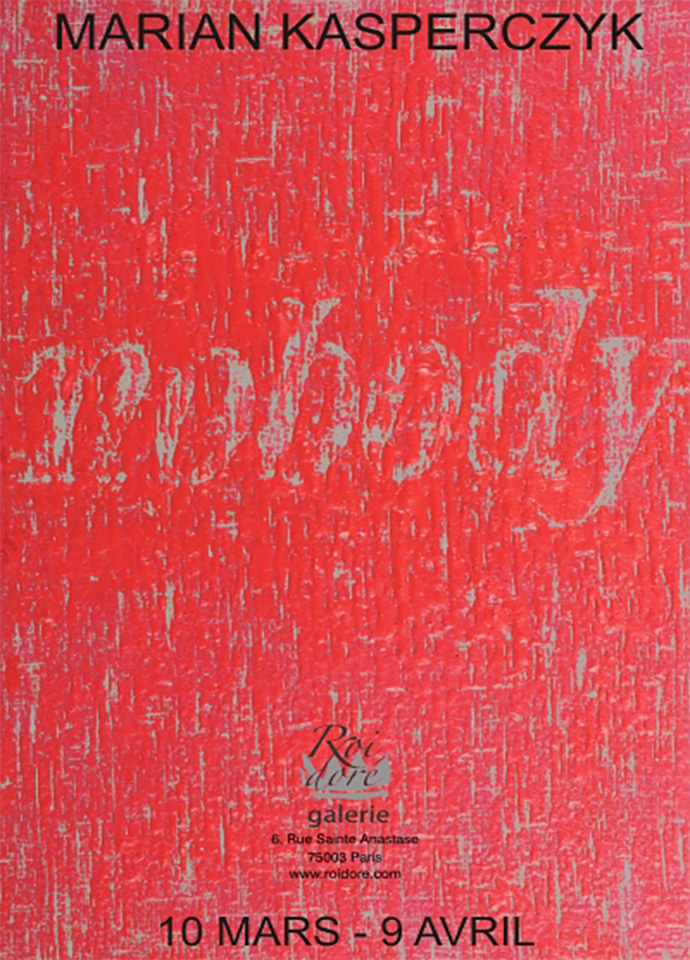 Marian Kasperczyk "Back to front painting"
The Gallery Roi Doré presents the exhibition of Back to front paintings by Marian Kasperczyk.
Marian Kasperczyk was born in 1956 in Oswiecim, Poland. Between 1976 and 1978, he studied at the Fine Arts Academy in Katowice and then, from 1979 to 1981, at the Fine Arts Academy in Cracow. Since 1981, he lives and works in Paris.
In 1988 Marian Kasperczyk invented his own technique, that he named himself back to front. This technique consists of squeezing acrylic paint from the back of an unprimed canvas. Depending on the angle and the nature of incoming light, there are forms of "appearing and disappearing" faces, hands… that become visible from the "other side" of the monochromatic canvases. The figures emerge more clearly with a softer light; a stronger and more intense light makes them disappear and the painting becomes completely abstract and structural. The multi-colored paintings of Marian made with his technique of back to front allow the artist to combine the colors in a completely natural way:  for example, red with green or black with white. 
Exhibition from March 10th 'till April 9th, 2011.