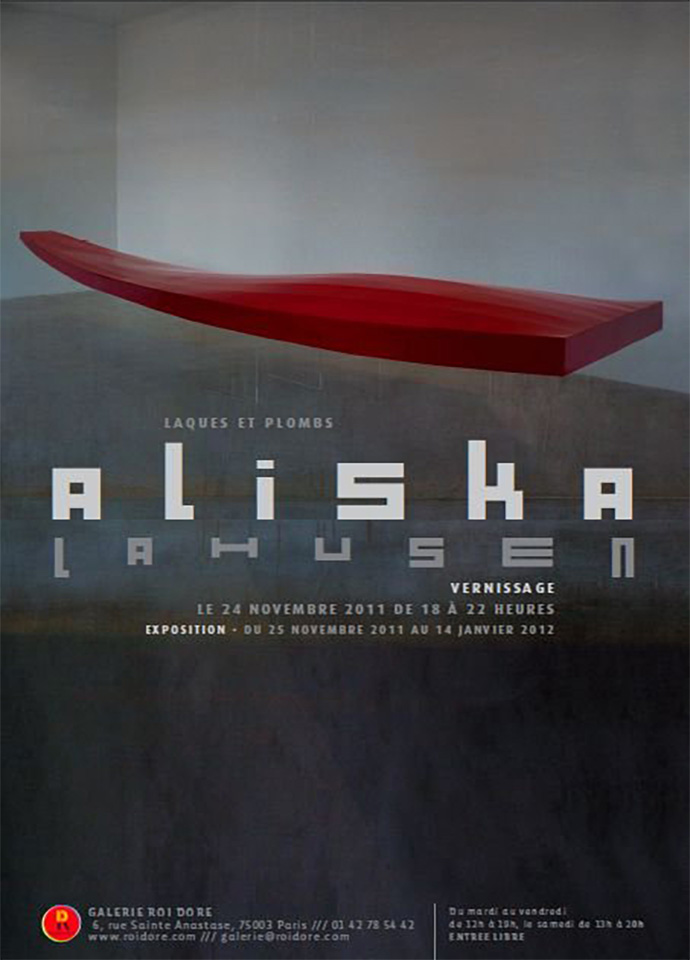 Aliska Lahusen "Lacquers & Leads"
The exhibition presents the works of Aliska Lahusen, a deeply original Polish artist, living and working in France.
Aliska Lahusen often works with lead – a material reputed to be austere. After the intervention of acids, polishing, and painting, the lead leaves which become like skin with the sensitive epidermis, almost vulnerable despite its dull and cold appearance. Lahusen designs two- and three-dimensional works in large formats with deliberately simple shapes but which differ from Minimalism by their spiritual dimension. Her painting and sculpture tend to use an economy of language to express a tension towards interiority, beyond all artifice and all contingency. However, it does not renounce overtures and allusive and metaphorical references to oriental rituals. Much of Aliska Lahusen's work could thus be read as an approach to fundamental archetypes that goes beyond abstraction. This refined research led her to a synthesis where only light and simple, even elementary forms count. After numerous journeys through Asia, she also developed her expression through the use of traditional lacquer in medium and large format works: the superposition of the layers, the slowness of realization lead to a contemplation of depth and of reflection, up to the point where the density of the accumulated strata becomes evident through a conscious perception in a certain light.
Exhibition from November 25th, 2011 'till January 14th, 2012.
Opening on November 24th, 2011.