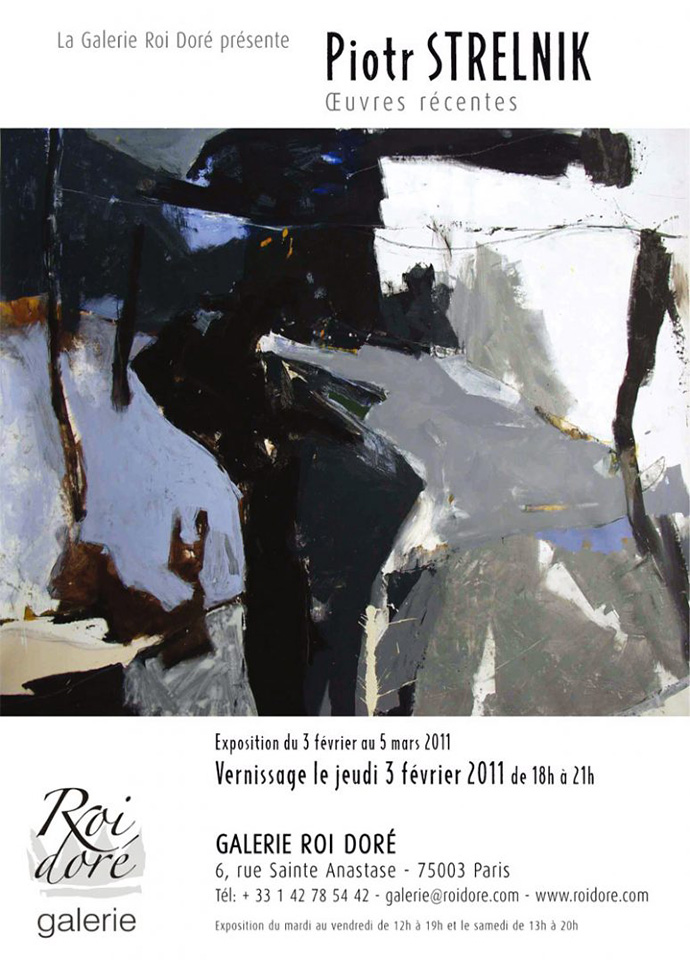 Piotr Strelnik. Recent works
The exhibition presents the latest artworks by Piotr Strelnik, Polish artist, living and working in France.
The work of Strelnik is deeply rooted in the European heritage (as proved by the artist's early series in which he confronts Modern Masters, such as Chaim Soutine). He pays particular attention to the color and especially to the gesture of the artist, free of any constraint and being the very foundation of the composition. Therefore, the artist creates powerful, both energetic and harmonious compositions, that procure the spectator the jubilant pleasure of contemplation.
Piotr Strelnik was born in 1956 in Lublin, Poland. In 1983 he settled in Paris where he lives and works 'till today. He often experiments with different materials, and gradually evolves into non-figuration.
He has exhibited in more than fifty individual and collective exhibitions. He also participated in prestigious fairs such as Armory Show, Art Miami, Art Chicago, Art Cologne, and Art London. His works are part of major private collections around the world.
Exhibition from February 3rd 'till March 5th, 2011.
Opening on February 3rd, 2011.