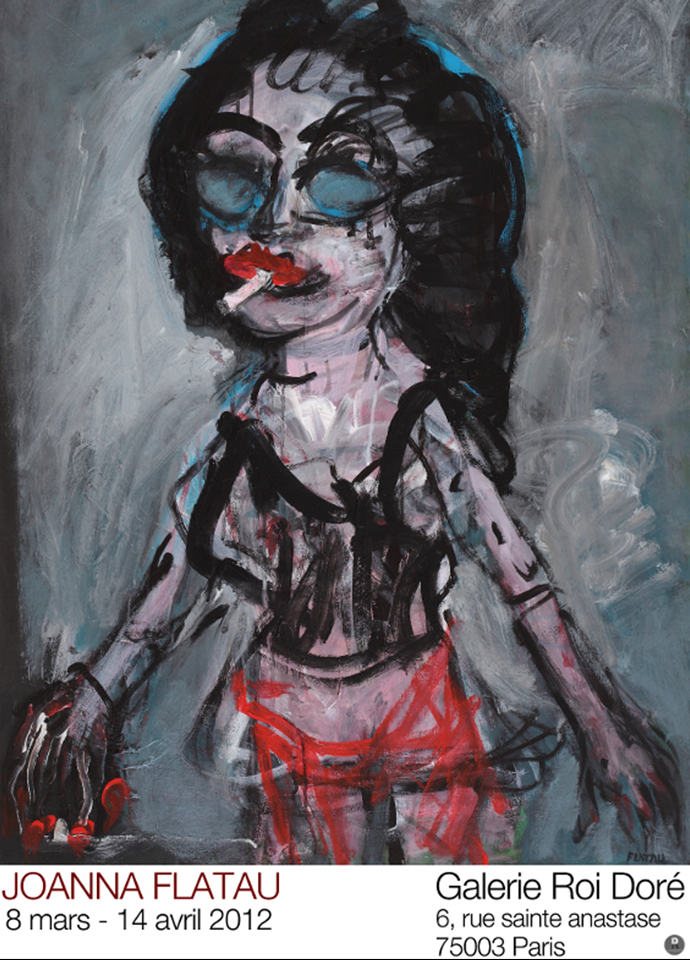 Joanna Flatau "Etats d'âme"
The Gallery Roi Doré presents the exhibition "Etats d'âme", offering a selection of paintings by Joanna Flatau.
Joanna Flatau is a Polish artist, living and working in Poland. She was born in Warsaw, Poland. In 1969, she graduated from the University of Warsaw with a degree in art history and from the Fine Arts Academy in Warsaw. In 1971, she settled in Paris, where she first worked as a graphic designer and then as a painter. Since 1982, she regularly presents her works in France and abroad.
Joanna Flatau's paintings are extremely expressive portraits – the artist simplifies the figure, often uses powerful, in appearance chaotic strokes of the brush and strong, contrasting colors. The exhibition presents a selection of those powerful portraits. 
Exhibition from March 8th 'till April 14th, 2012.