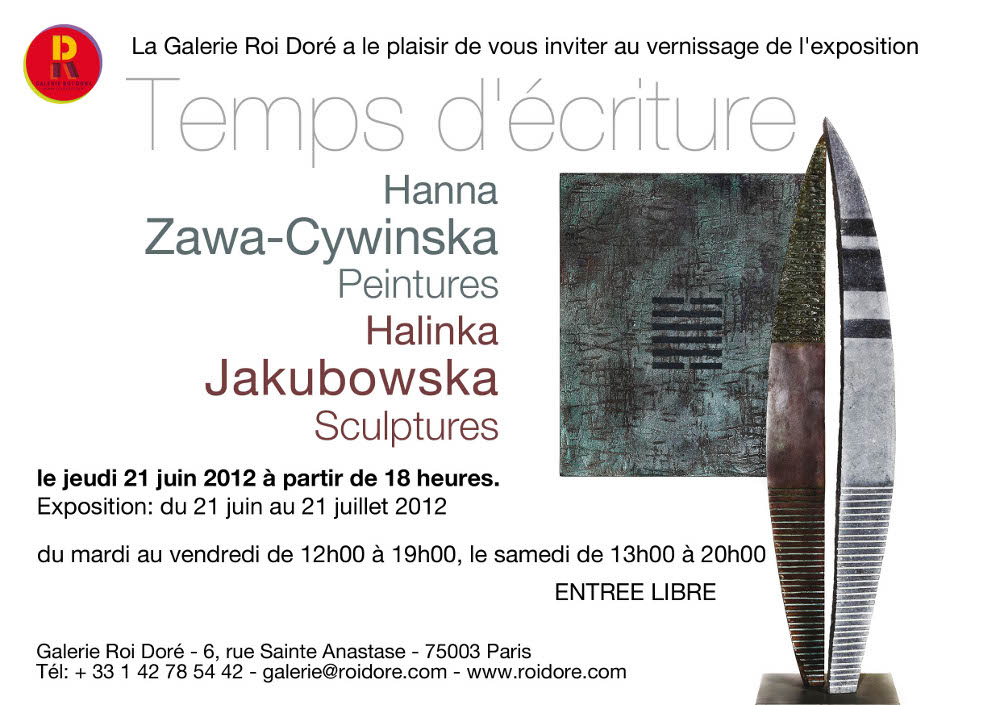 Halinka Jakubowska & Hanna Zawa-Cywinska "Time of writing"
The exhibition presents the sculptures of Halinka Jakubowska and the paintings of Hanna Zawa-Cywinska.
Halinka Jakubowska is a Polish-Belgian artist, living and working in Belgium. She graduated in sculpture from the Royal Academy of Fine Arts in Liège, where she discovered the stonework in the Lambert Rocour's studio. She sometimes marries stone and bronze, playing on the contrast between natural and man-made materials.
Hanna Zawa-Cywinska is a Polish artist. In 1967 she moved to the United States, where she studied at the Fashion Institute of Technology in New York and the New York State University in Purchase. Later on, she lived in Switzerland and since 2004 she lives and works in Warsaw. She often uses a mysterious chemical substance, that creates relief on the monochromatic surface of the painting. She draws her inspiration from the past and the way we remember – and forget – it.
Exhibition from June 21st 'till July 21st, 2012.