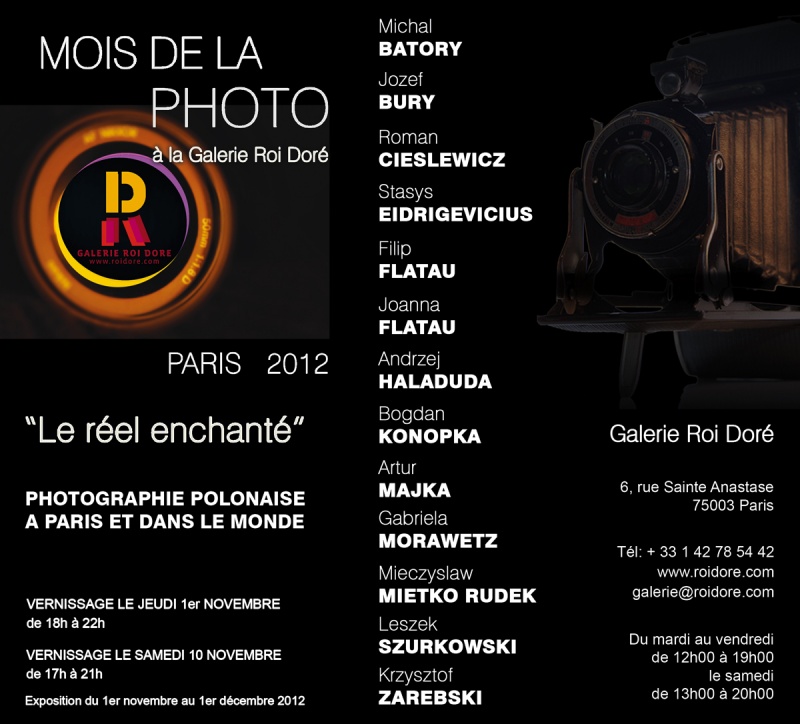 "Le réel enchanté"
The exhibition presents the works of Polish photographers: Michal Batory, Jozef Bury, Roman Cieslewicz, Stasys Eidrigevicius, Filip Flatau, Joanna Flatau, Andrzej Haladuda, Bogdan Konopka, Artur Majka, Gabriela Morawetz, Mieczyslaw Mietko Rudek, Leszek Szurkowski and Krzysztof Zarebski. The exhibition is a part of the series of events entitled "Polish photography in Paris and in the world" and prepared by the Gallery Roi Doré for the Mois the la Photo 2012.
Exhibition from November 1st 'till December 1st, 2012.
Opening on November 1st and November 10th, 2012.