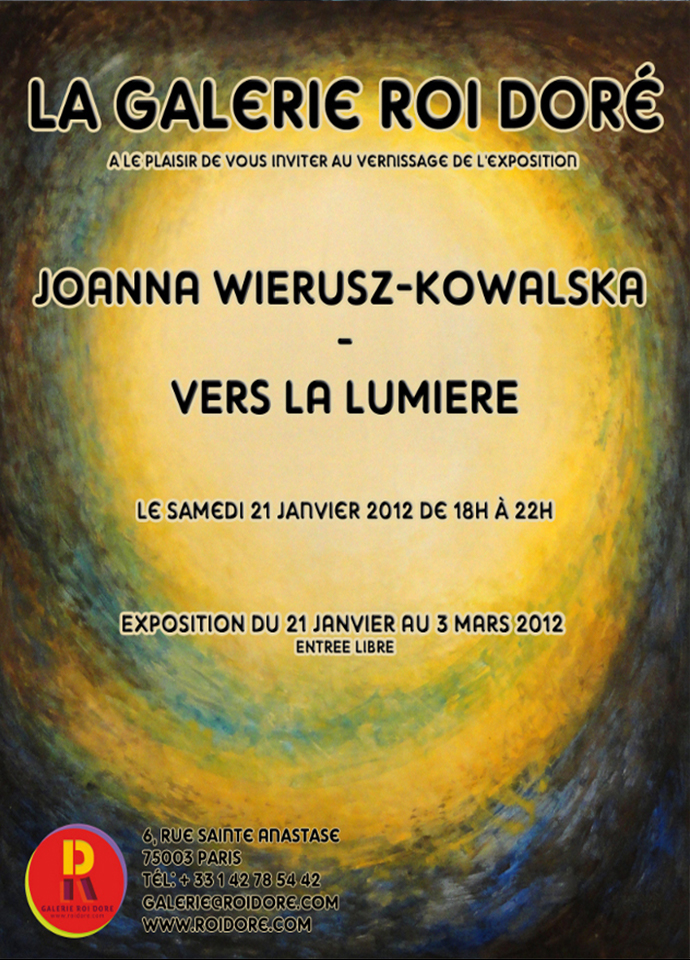 Joanna Wierusz-Kowalska "To the Light"
The exhibition presents a selection of artworks by Joanna Wierusz-Kowalska from different periods of her life, especially the last period, when she created monumental, abstract paintings. Their composition, dominated by circular forms with white-yellow centers reminds us of a tunnel or a whirlwind leading to the light – hence the title of the exhibition.
Joanna Wierusz-Kowalska was born in 1930 in Vilno. She grew up in a family with strong artistic traditions: her father, Czeslaw Wierusz-Kowalski (1882-1984) was a painter and her grandfather, Alfred Wierusz-Kowalski (1849-1915) was a prominent representative of the Munich School. She studied conservation at the Warsaw Academy of Fine Arts and painting with Artur Nacht-Samborski. In 1962, she settled permanently in Paris, where she opened her own conservation studio.
Joanna Wierusz-Kowalska has exhibited her work many times in group and solo exhibitions in France and Poland. Her works are part of the collections of the National Museum in Wroclaw, Museum of Fine Arts Academy in Warsaw, departmental museums in Suwalki and Bialystok and of the private collections in the United States, France, Belgium, Sweden, Austria, Italy, and Canada. The artist died on April 25th, 2005, in Paris.
Exhibition from January 21st 'till March 3rd, 2012.
Opening on January 21st, 2012.