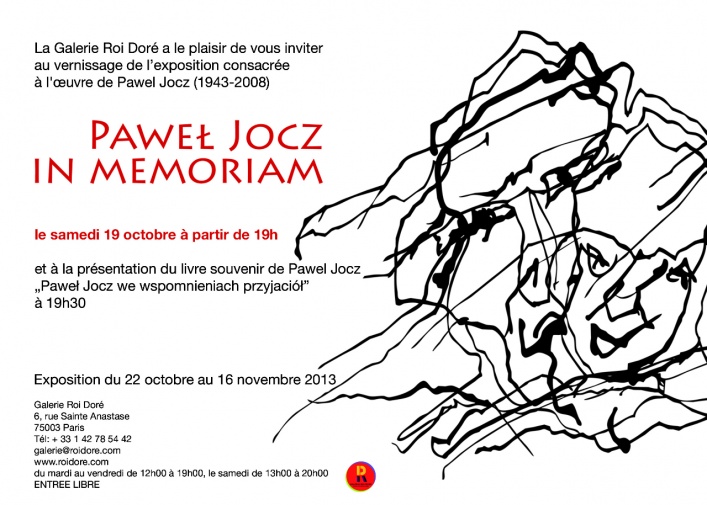 Pawel Jocz in memoriam
The exhibition presents a large selection of artworks – drawings, paintings and sculptures – by Pawel Jocz.
Pawel Jocz was a Polish sculptor, draftsman, illustrator of books and volumes of poetry, art critic. He was born on May 6th, 1943 in Vilnius. He graduated from the Academy of Fine Arts in Warsaw. In 1970 he settled in France, where he lived and worked until his death in 2008.
The exhibition is accompanied by a book "Pawel Jocz we wspomnieniach przyjaciol" (Pawel Jocz in the memories of his friends). The book contains a collection of memories – about man and artist – interesting, surprising and amazing stories, memorable situations, testimonies of friendship, love… Those memories bring Pawel Jocz to life, proving that he was someone special and that his memory did not fade. In addition, the publication includes a CD with the film "Stick and Ink – Paweł Jocz" by Woytek Mazurek.
Exhibition from October 22nd 'till November 16th, 2013.
Opening on October 16th, 2013.
OPENING OF THE EXHIBITION
CLOSING OF THE EXHIBITION