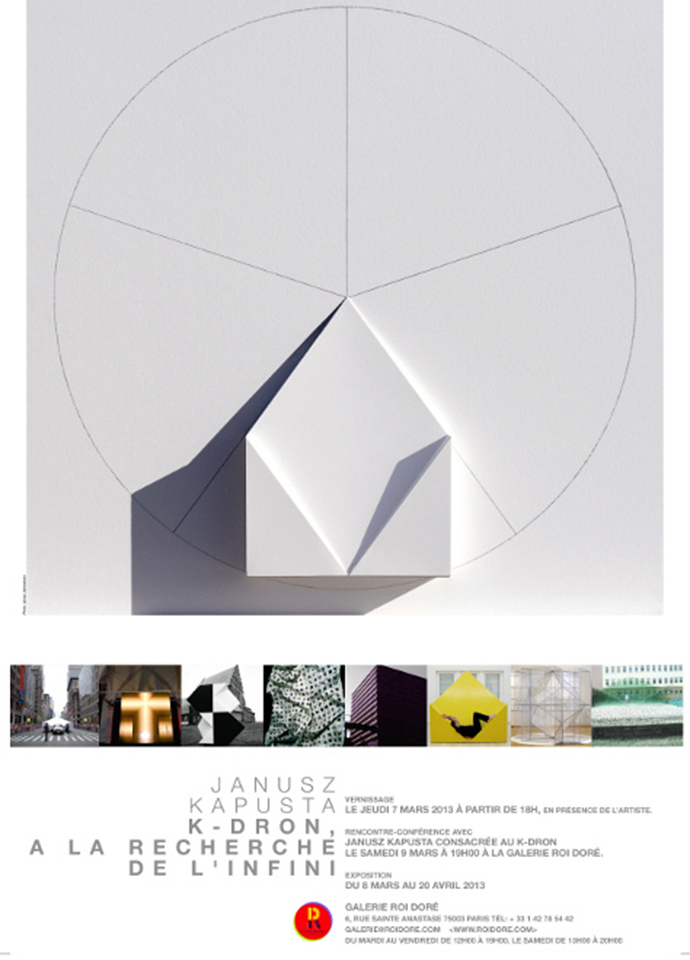 Janusz Kapusta "In search of Infinity"
The exhibition presents the works of Janusz Kapusta, the winner of the 1st edition of the NanoArt Contest in Honor of prof. Tadeusz Malinski. 
Janusz Kapusta was born in 1951 in Zalesie (Poland). He is a designer and illustrator, mathematician, architect, philosopher, scenographer, discoverer of a geometric solid with eleven faces which he named K-DRON. Kapusta graduated from the Poznan Academy of Fine Arts and the Faculty of Architecture of the Warsaw Polytechnic. He also studied the history of philosophy at the Academy of Catholic Theology in Warsaw.
Since 1981, he lives and works in New York and collaborates with the biggest American newspapers such as "New York Times", "Wall Street Journal", "Washington Post", "Boston Globe", "Graphis", "Print".
Between 1981 and 1995, he published more than 200 drawings in the "New York Times". His drawings appear regularly in the Polish newspaper "Rzeczpospolita".
In 1985, Janusz Kapusta discovered a new geometric shape: the K-dron, an eleven-sided geometric solid, with unusual optical, acoustic and structural properties and which was patented in 1987 in the United States. The K-dron is not only a geometric form, but it is also the illustration of the idea that has long preoccupied the artist, namely, how to illustrate the infinity?
Exhibition from March 8th 'till April 20th, 2013.
Opening, accompanied by Janusz Kapusta's lecture, on March 7th, 2020.