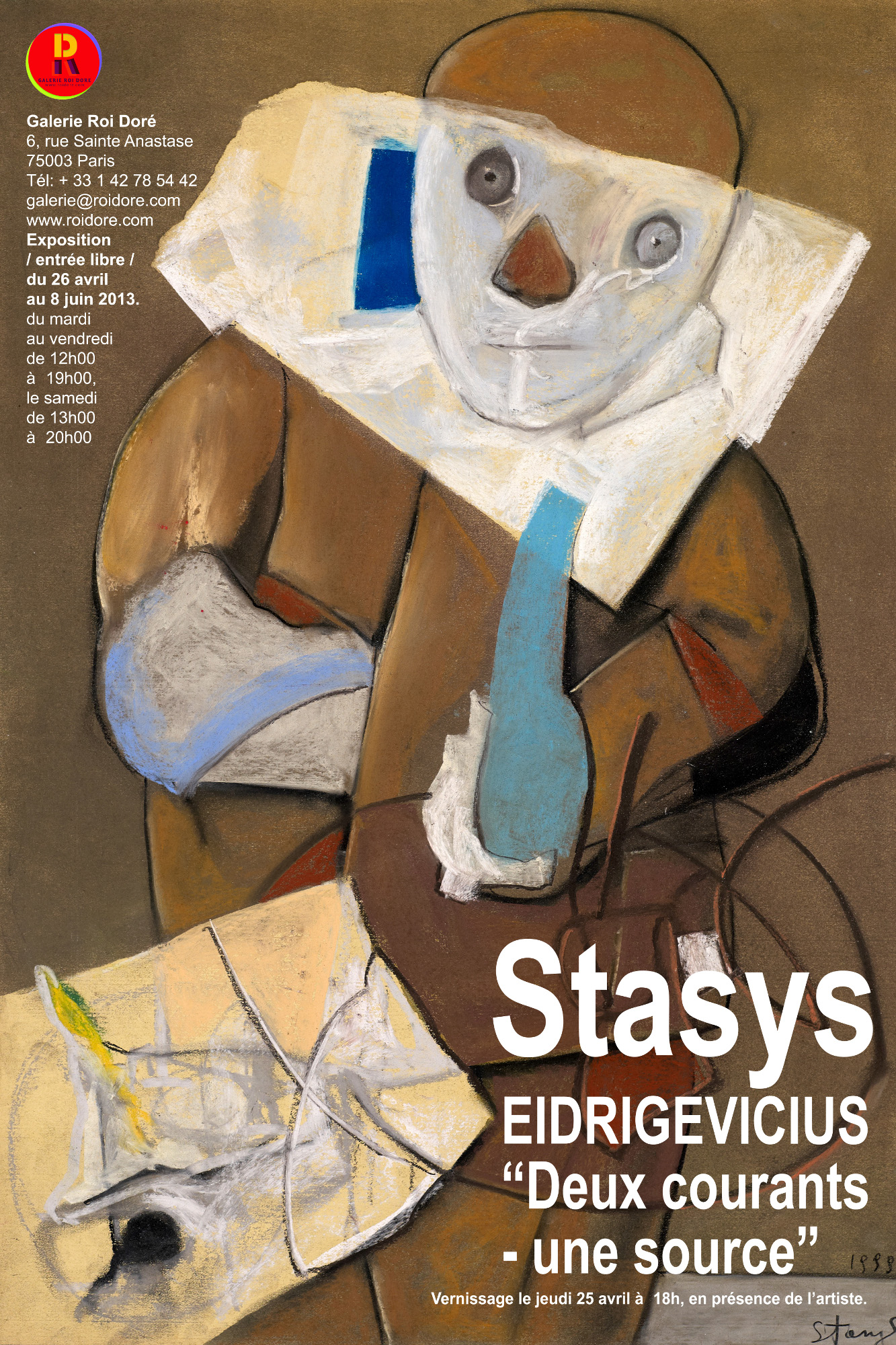 Stasys Eidrigevicius "Two sources – one source"
The exhibition presents a large selection of artworks by Stasys Eidrigevicius, a multi-faced artist of a Polish and Lithuanian origins. 
Stasys Eidrigeviciusm (using simply his first name as his artistic signature) is a world-renowned graphic designer, illustrator, painter and poster designer. He was born in Lithuania in 1949 to a Polish father and a Lithuanian mother. He studied at the School of Applied Arts in Kaunas, then at the Institute of Fine Arts in Vilnius (1968-1973). Since 1980, he lives in Warsaw (Poland).
Stasys in a universal artist, with an inexhaustible source of imagination. He devotes himself to all forms of creation: ex-libris, miniatures, illustrations for children's books, posters, drawings, pastels, paintings, photographs, masks, installations, sculptures, performances, and pieces theatre.
He is a recipient of numerous awards for his artworks. His works are regularly presented in individual and group exhibitions around the world and are part of the collections of many museums, including the British Museum in London, the Creative Gallery in Tokyo, the Vatican Museum, the Museum of Modern Art in the city of Paris, the National Library of Washington and the National Museums of Vilnius, Warsaw and Wroclaw.
Exhibition from April 26th 'till June 8th, 2013.
Opening on April 25thm 2013.