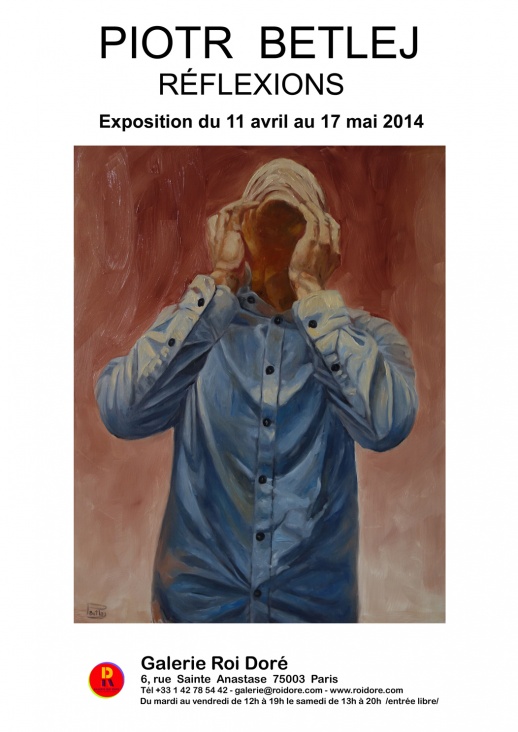 Piotr Betlej "Reflections"
The Gallery Roi Doré presents the exhibition "Reflections", offering a selection of paintings and drawings by Piotr Betlej.
Piotr Betlej is a Polish artist, living and working in France. He was born in 1972 in Jaslo (Subcarpathian Voivodeship). He graduated from the National School of Fine Arts in Jaroslaw and People's University in Wzdow in the arts and crafts department. In 2001 he moved to France.
He practices mostly figurative painting and drawing but is also interested in sculpture, stucco arts, ceramics, and interior decoration.
He participated in many group and solo exhibitions in Poland, France, the United States, Slovakia, and Ukraine. Since 2007, he presented his works with the Emotionalists – an international artistic group founded by Lubomir Tomaszewski in the United States in 1994.
Exhibition from April 11th 'till May 17th, 2014.
Opening on April 10th, 2014.