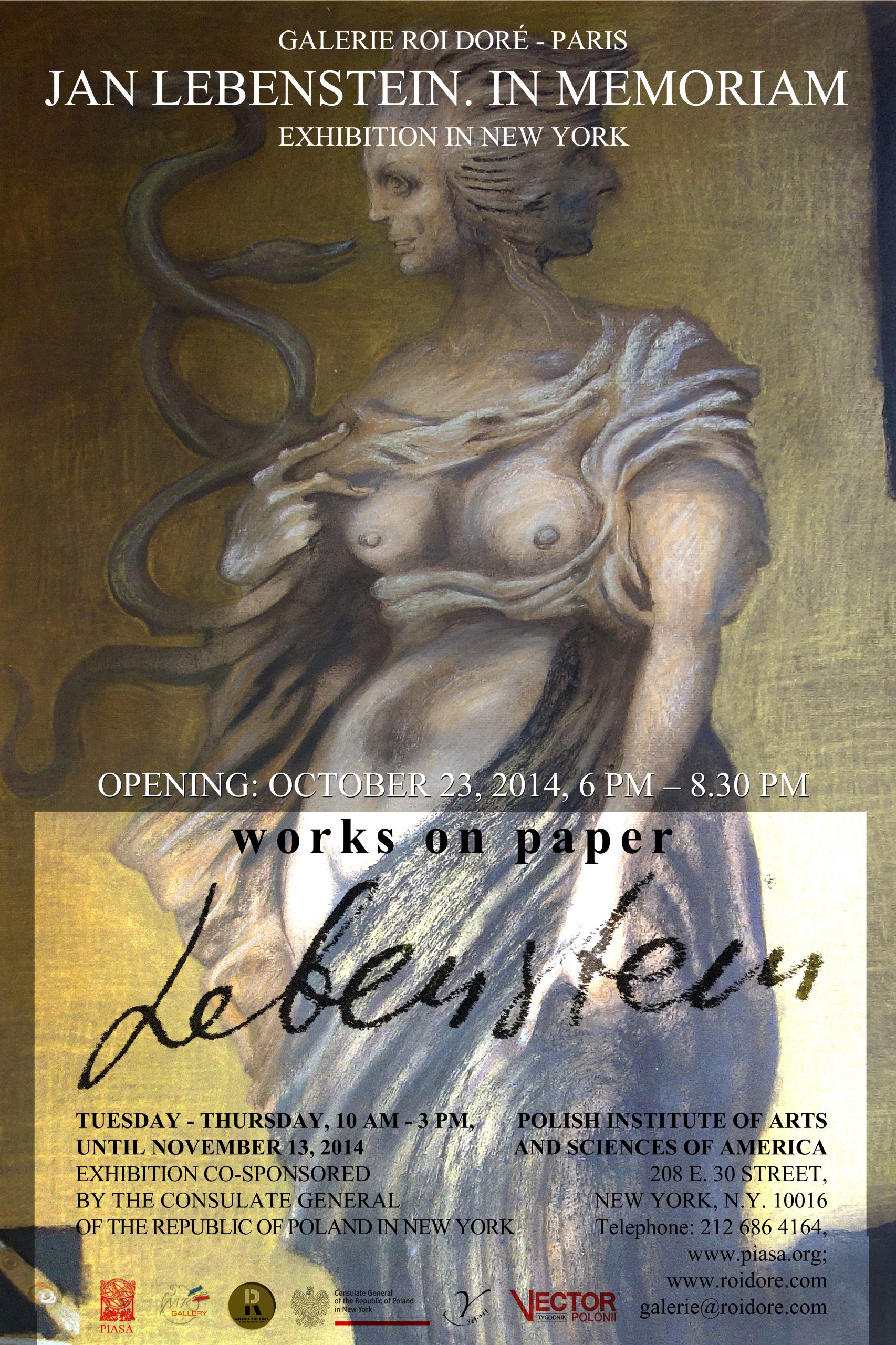 Jan Lebenstein. In memoriam – Works on paper
Polish Institute of Arts & Sciences of America (NYC)
The Gallery Roi Doré presents the second showing of the exhibition "Jan Lebenstein. In memoriam" (after the exhibition in Paris). The exhibition presents a selection of works on paper by Jan Lebenstein. The exhibition is organized on the occasion of the 15th anniversary of the death of Jan Lebenstein (1930-1999) and the 55th anniversary of obtaining the Grand Prix at the First Biennale Youth in Paris and the artist's arrival in France (1959), in partnership with The Polish Institute of Arts and Sciences of America – NYC, with the support of the Polish Consulate General in New York, under the patronage of the Jan Lebenstein Foundation.
Exhibition from October 23rd 'till November 13th, 2014.
Opening on Thursday, October 23rd, 2014 at the PIASA, 208 E. 30 Street – NEW YORK, N.Y. 10016.