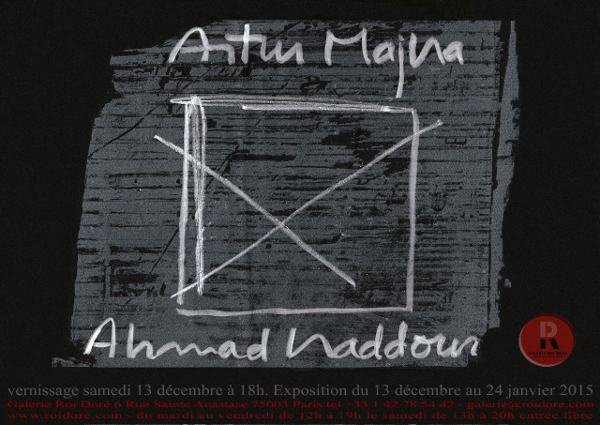 Artur Majka & Ahmad Kaddour
The Gallery Roi Doré presents the exhibition of artworks by Artur Majka and Ahmad Kaddour.
Artur MAJKA is a painter, illustrator, photographer, and architect. He was born in 1967 in Tarnow, Poland. He lives and works in Paris. Majka graduated from the National Superior School of Fine Arts in Paris and in architecture from the Polytechnic School of Cracow, Poland.
Ahmad KADDOUR is a painter and illustrator. He was born in 1964 in Syria. He graduated from the University of Fine Arts in Damascus and in screen printing and lithography from ENSBA Paris, 1995).
Artur Majka and Ahmad Kaddour are two artists coming from very different backgrounds. However, they are both emigrants, who have met during their studies at the ENSBA in Paris.
Exhibition from December 13th, 2014 'till January 24th, 2015.