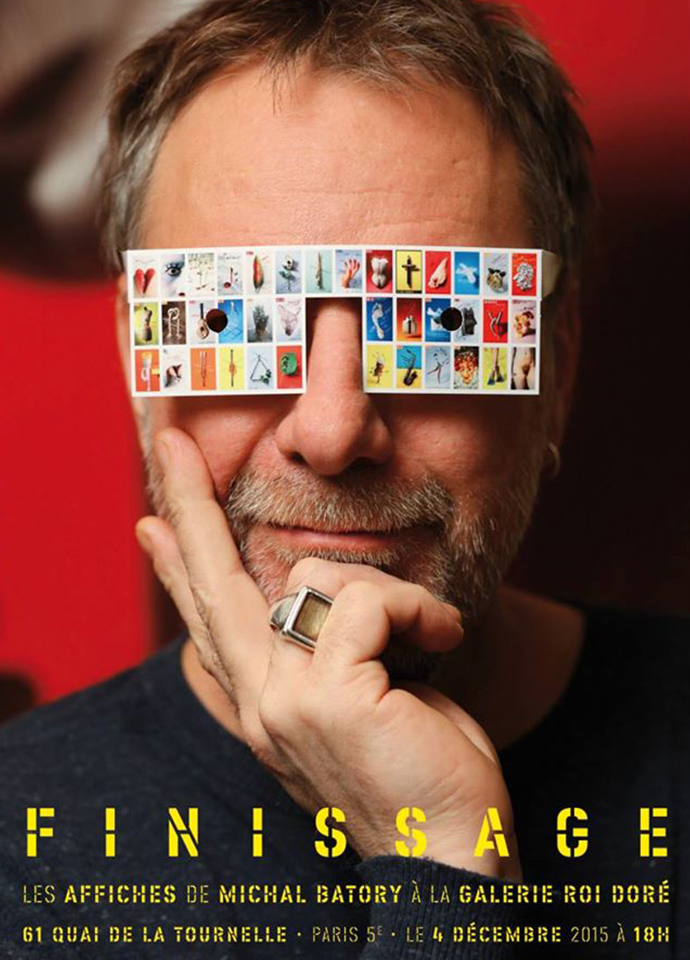 Michal Batory. Posters
Quai de la Tournelle
It is a great pleasure to invite you to our new place located at 61, quai de la Tournelle – Paris 5e.
An exceptional opening evening with the presentation of the special edition of 50 models of posters (100 x 70 cm) by Michal Batory's posters will take place on Wednesday, October 14th, 2015 from 6 to 10 PM. The event will take place in the presence of this world-renowned artist and graphic designer, who has exhibited at Musée des Arts Décoratifs in 2011 and will be accompanied by a signing session of his posters and book Emotional graphic design (Drzewo Babel ed.).
A unique opportunity to acquire a poster designed by Michal Batory, the artist with such a singular graphic and visual language. During the opening, the posters will be sold at a special price.
Exhibition from October 14th 'till December 5th, 2015.
Opening on October 14th at the Gallery Roi Doré, 61, quai de la Tournelle – Paris 5e.
Closing on December 4th, 2015.
OPENING OF THE EXHIBITION
CLOSING OF THE EXHIBITION