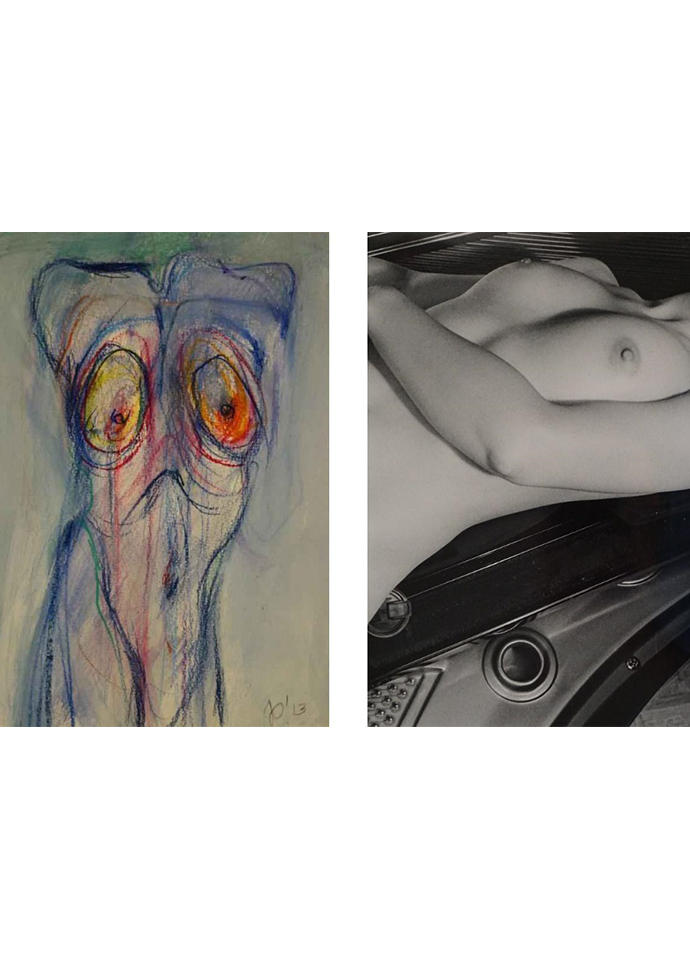 Arthur & Janusz Skowron "Whispers & Shadows"
Janusz Skowron was born in 1958 in Kalbuszowa (Poland). In 1983 he received a Master's degree in Lithography from Professor D. Kolwzan-Nowicka at the University of Maria Sklodowska Curie (Lublin). Since 1989 the artist is living and working in New York. He is an active member of the Polish diaspora in the United States (he organized over a hundred exhibitions of Polish artists) and even more widely of the international art community. He is a member of many art groups and associations, for example, « Emotionalists » or « The Polish Institute of Arts and Sciences of America » (PIASA). He is also the co-founder of the « KONT Gallery » (Lublin, Poland) and « STHOOKA Gallery » (New York, USA). He took part in over a hundred exhibitions in Poland, Hungary, France, Germany, China, South Korea, Denmark, and United States.
At the exhibition « Whispers and Shadows » Janusz Skowron will present his works on paper and paintings.
Arthur C. Skowron, son of Janusz, was born in 1982 in Starachowice (Poland). He is an artist, musician, poet, and educator. He studied at New York's High School of Art and Design and at Queens College where he received his Master's Degree in art education. He presented his works in many solo and collective exhibitions and received several awards for his art. He is a member of the "Emotionalists" and "Rockaway Artist's Alliance".
At the exhibition « Whispers and Shadows » Artur Skowron will present his black and white photos.
Exhibition from July 24th 'till September 12th, 2015.
Opening on July 23rd, 2015.