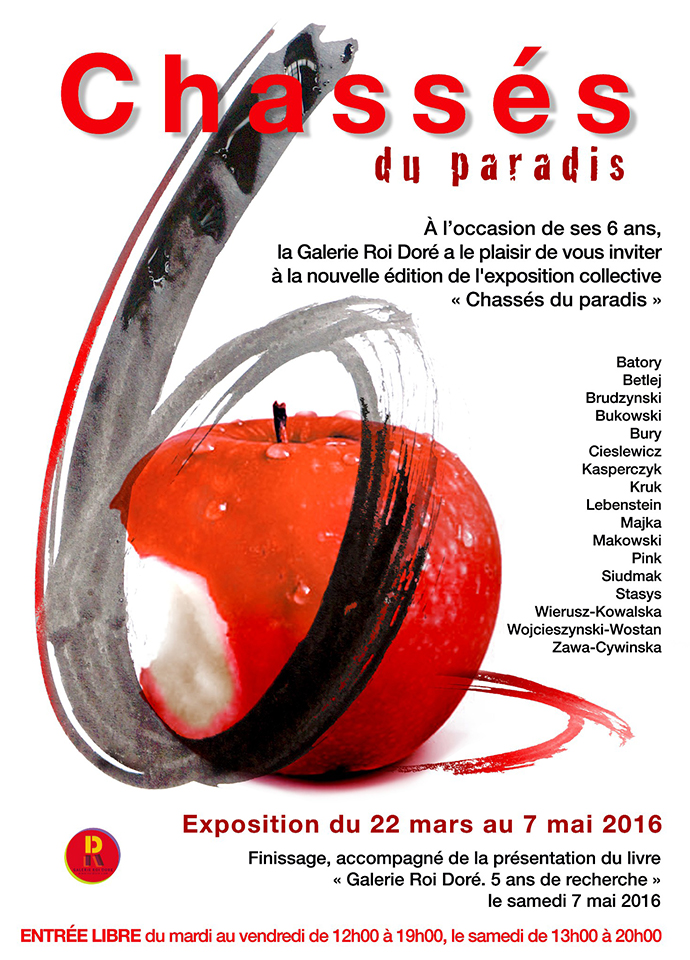 Chased from Paradise
6th anniversary
On the occasion of its 6th anniversary, the Gallery Roi Doré presents the next showing of the exhibition "Chased from Paradise" – a collective exhibition regularly organized by the Gallery Roi Doré and presenting a panorama of a Polish artistic scene in France. The exhibition presents the artworks of Michal Batory, Piotr Betlej, Tadeusz Brudzynski, Henryk Bukowski, Jozef Bury, Roman Cieslewicz, Marian Kasperczyk, Jarek Kruk, Jan Lebenstein, Artur Majka, Zbigniew Makowski, Lutka Pink, Wojtek Siudmak, Stasys, Joanna Wierusz-Kowalska, Stanislaw Wojcieszynski-Wostan, Hanna Zawa-Cywinska.
Exhibition from March 22nd 'till May 7th, 2016.
Closing, accompanied by a presentation of the book "Galerie Roi Doré. 5 ans de recherche", on May 7th.