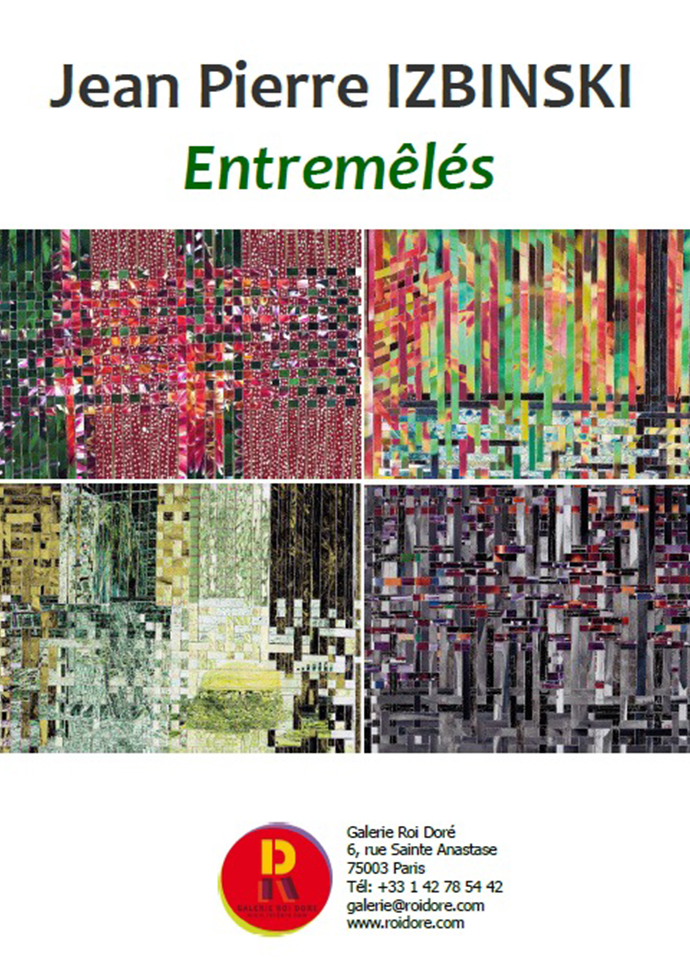 Jean Pierre Izbinski "Entwined"
"Entwined" is the second series of Jean Pierre IZBINSKI's very distinctive photographs with a meaningful title. In those works, different elements are indeed entwined – forms, colors and unusual techniques – creating an effect akin to a canvas or a handmade fabric. The photographs catch the attention by their particular construction, their strong colors and above all, by the mystery that emanates from them.
Both the design and realization stages are equally important in the artist's work, making it similar to a kind of alchemy. First, the artist designs the image, creates it, then takes the photo. The result of this final photograph gives birth to the Entwined series.
Jean Pierre IZBINSKI is an unusual character. This self-taught photographer is relentlessly searching for a renewal, seeking to recreate a world that is both unusual and harmonious. Born in France in a Polish family, he studied management but turned very quickly to art and culture. He worked for TV stations, in theater, music-hall as an artist and in art restoration. He also realized his childhood dream of becoming a singer, songwriter and composer. Ultimately, the need to create won and it is in photography that Jean Pierre IZBINSKI found the ideal mean of expression.
Exhibition from July 8th 'till July 16th, 2016.
Opening on July 7th, 2016.