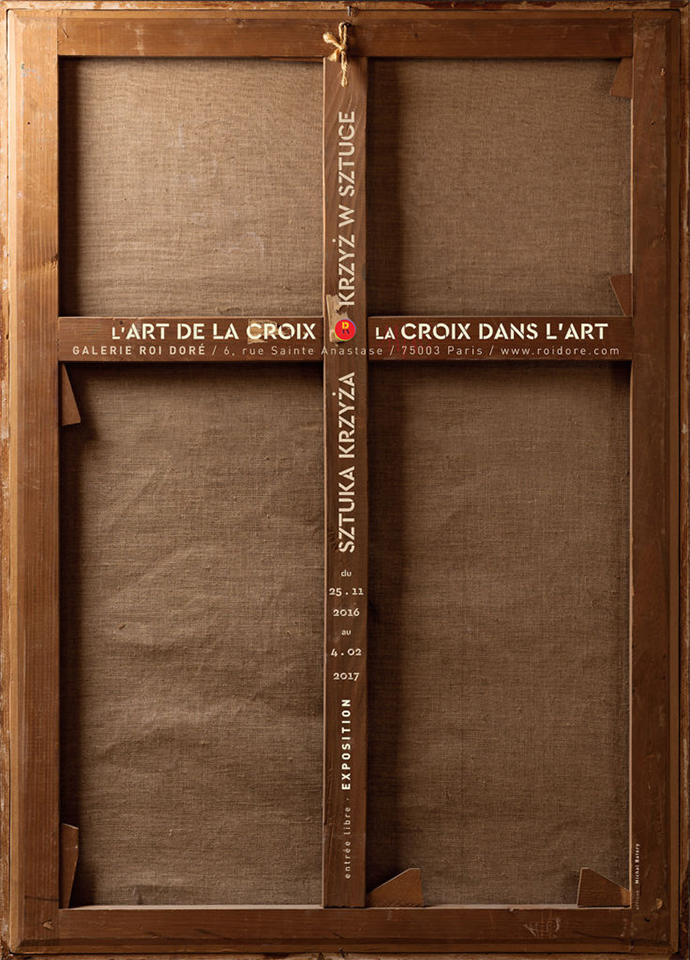 Art of the Cross. The Cross in Art
The cross, composed of two lines intersecting at right angles, combines the apparent visual simplicity and the complexity of a symbol being both universal and having different, potentially controversial meanings, depending on time and context. Since ancient times and to this day, the motif of the cross, highly emotionally, spiritually and historically loaded, is omnipresent in daily life in different countries and cultures – whether in a religious or profane context – but also in art.
The exhibition organized by Gallery Roi Doré traces the presence of the cross in art through the centuries, providing a rare and precious overview of objects and artworks from different periods and contexts. Alongside religious objects and representations, Gallery Roi Doré has the pleasure to present a selection of works of modern and contemporary artists, such as Michal BATORY, Zdzislaw BEKSINSKI, Pierre BOSCO, Henryk BUKOWSKI, Zdzislaw CYANKIEWICZ, Salvador DALI, ELLA K, Zlatko GLAMOTCHAK, Jean-Claude GUIGNEBERT, Wladyslaw HASIOR, Jan HAUSBRANDT, Achille JACQUET, Janusz KAPUSTA, Bogdan KONOPKA, Donald LABORIE,  Aliska LAHUSEN, Jean LAMBERT-RUCKI, Lech MAJEWSKI, Artur MAJKA, Francis MONTANIER, NOER, Terry O'NEILL, Gen PAUL, Wojciech PLEWINSKI, Jackson POLLOCK, Dimitrije POPOVIC, Basil Ivan RAKOCZI, Georges ROUAULT, Tomek SIKORA, Walter SPITZER, Bert STERN, Andrzej STRUMILLO, Andrzej SZCZEPANIEC-SETTA, Justyna TUHA, Witold URBANOWICZ, Vladimir VELICKOVIC, Jacques VILLON, Tadeusz WAS, Stanislaw WOJCIKOWSKI, Joanna ZAMOJDO.
The exhibition is accompanied by a richly illustrated catalog retracing the historical, artistic and spiritual significance of the cross and its presence through the centuries and until today.
 Exhibition from November 25th, 2016 'till February 4th, 2017.
Opening of November 24th, 2016.