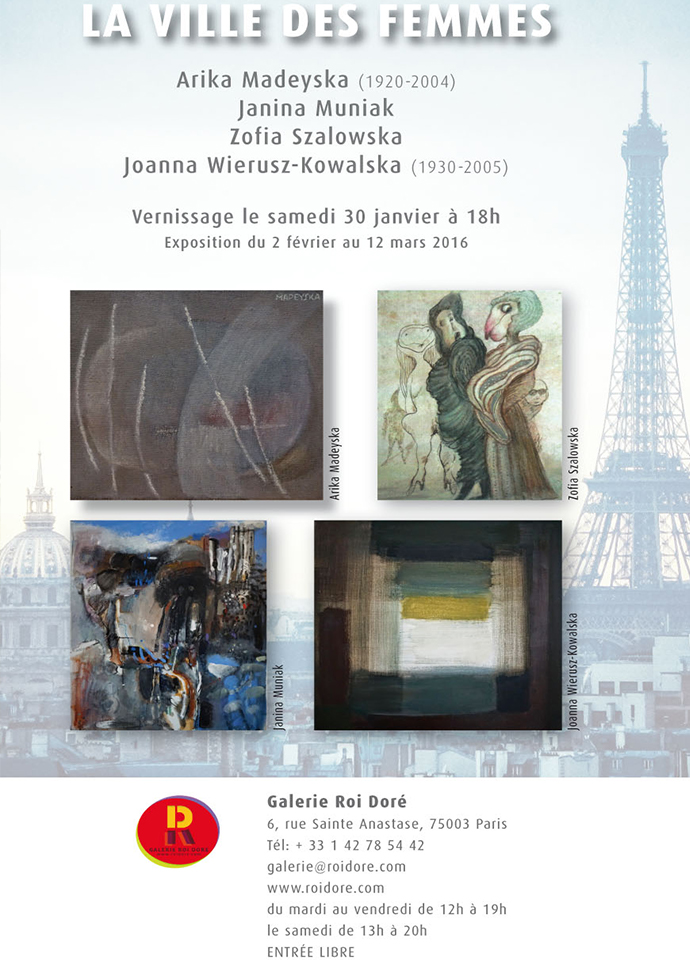 "City of Women"
The exhibition "City of Women" presents the works of four Polish artists – Arika MADEYSKA, Janina MUNIAK, Zofia SZALOWSKA, Joanna WIERUSZ-KOWALSKA – who moved to Paris in the 1960s and made the City of Light their place on earth. Personal history of each of those artists is certainly unique, but they are an indivisible part of the context in which they were written: that of Europe, split in two by the Iron Curtain and of an emigration: political, economical and even artistic. But beyond the problematics of migrations or those of women in art, the exhibition presents above all else the originality and the multiplicity of MADEYSKA, MUNIAK, SZALOWSKA et WIERUSZ-KOWALSKA's artistic approaches, who by the quality of their works escape the rigid and more or less justified labels of "women-artists" or "emigrants-artists".
Exhibition from February 2nd 'till March 12th, 2016.
Opening on January 30th, 2016.