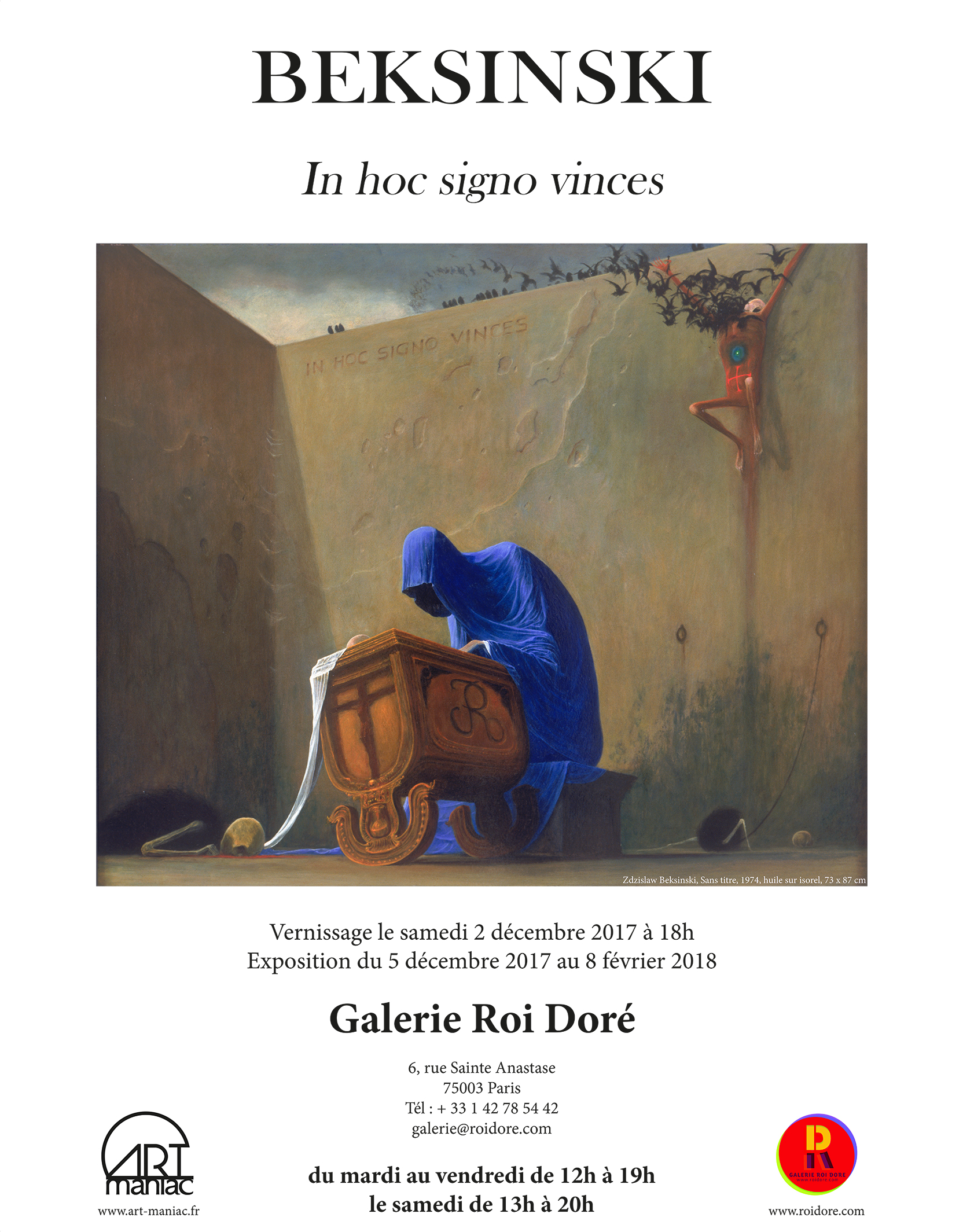 "Beksinski – In hoc signo vinces"
Two years after the exhibition "Zdzislaw Beksinski and other artists from a particular collection" (2015/16), we are honored to present you an exhibition entirely dedicated to Beksinski (1929-2005).
The exhibition « Beksinski – In hoc signo vinces » presents the artist's twenty paintings (as well as his drawings and photos) from a particular collection. The event is an exceptional opportunity for all lovers of Beksinski's art because the presented paintings have been shown only once before, more than thirty years ago and they remain inaccessible to the general public. The exhibition is the first of a series of exhibitions that will present the artist's works in France (Salon "Drawing and water painting", Grand Palais, Paris, 2018) and in Poland (Warsaw Archdiocese Museum, Warsaw, 2018).
 Zdzislaw Beksinski, born in 1929 in Sanok (Poland) and died tragically in 2005 in Warsaw, was a painter, drawer, photographer and sculptor whose world tinged with surrealism, is dominated by dream and fantasy. Beksinski began his artistic career in photography in the 1950s, then turned to drawing. Oil painting appeared relatively late in his career – his paintings were presented for the first time in 1970 – but it quickly became the most representative technique of his work.
His works usually represent a fantasy world: strange and desolate landscapes and mysterious creatures, mummified or skeleton-like but always painted and drawn with extraordinary precision and a keen eye for details. Although his works may appear disturbing and macabre at first sight, after some time the viewer begins to concentrate on the transcendental beauty of Beksinski's paintings.
Exhibition from December 5th, 2017 'till January 13th, 2018.
Opening on Saturday, December 2nd, 2017.