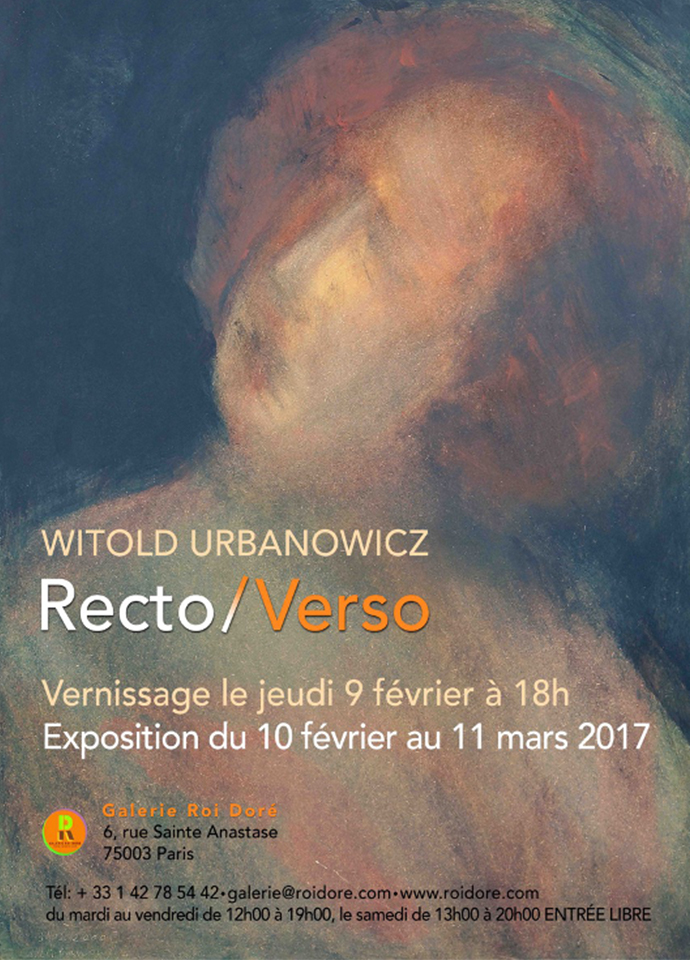 Witold Urbanowicz "Obverse/Reverse"
Pallotine priest and self-taught artist, Witold Urbanowicz, often working under the pseudonym of Vito Vandost, is an exceptional personality, successfully combining his vocation of an artist with his deep faith and the service of God. The exhibition "Obverse/Reverse" shows the many faces, sometimes contradictory – at least in appearance – of this artist with an overflowing imagination, who had learned to paint and sculpt on his own, and whose sources of inspiration are as varied as his art. Indeed, he draws his inspiration from the Suwalki's landscapes, his native region, which have shaped his sensitivity and from his rich experiences, including encounters with great political and intellectual figures he met while being in charge of Éditions du Dialogue.
 This duality is omnipresent in Urbanowicz's work, where religious scenes mingle with landscapes, portraits, feminine nudes, erotic or genre scenes. However, in each of these categories, the artist brings out the essential, while combining seemingly contradictory elements: the power of the gesture does not deny its lightness, the dynamics of his compositions – obtained sometimes thanks to the contrast of the colors, sometimes due to a quick but precise stroke – does not destroy the serenity that emanates from them. This "obverse/reverse" approach is evident even in the treatment of the subject and the support. Indeed, on the one hand, the artist does not focus on the faithful representation of reality, but it is nevertheless present and even essential in his works. On the other hand, he experiments with the materials – his works are most often realized using acrylics or pastels on various supports, depending on what he finds at any given moment: a canvas, a piece of paper, cardboard, or a piece of plastic, or even a stone. However, those experiments are not the essence of his art.
 "In the landscapes of an ephemeral nature, in faces and bodies, he builds a universe of dreams, experiences, the complexity of the human "I". Fine arts are his second nature to which he devotes himself without hypocrisy. He is the embodiment of the creative self-teaching caught in the uncertainties of the flowing time. This attempt of deepening of oneself, of pursuing the excellence, forces the reflection and moves us. It testifies of the soul needs". (Pawel Jocz, 1997).
Exhibition from February 10th 'till March 11th, 2017.
Opening on Thursday, February 9th, 2017.