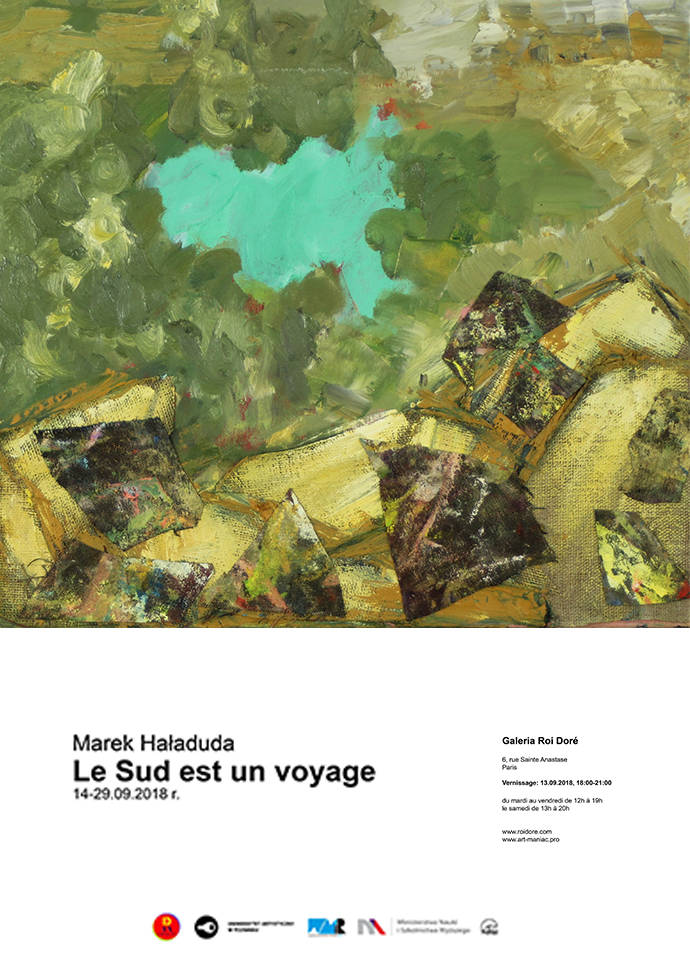 Marek Haladuda "The South is a journey"
The exhibition "The South is a journey" presents Marek Haladuda's recent works from his "Journey to the South" cycle. The intuition of the artist has always led him to the South of Europe. Through his travels, he discovers there the spaces that will remain etched in him forever – determined by light and color. His recent trip to the South is marked by the painting of Poussin Et in Arcadia ego, which is a reflection on the passage of time. "An unexpected and overwhelming thought triggered by a feeling of the threat of biological annihilation marked my vision of the surrounding landscapes." This thought tinted all of the artist's encounters in the South. And when he returned to his studio in Poland, those memories inspired him to create a cycle of paintings, where the southern motifs became signs reminding him of the eternal existence of the Arcadian myth, recorded in the rhythm of everyday life and dreams.
Marek Haladuda, born in 1961 in Kozuchow, Poland, practices mainly oil painting with emphasis on rich and bright colors.
Exhibition from September 14th 'till October 6th, 2018.
Opening on September 13th, 2018.