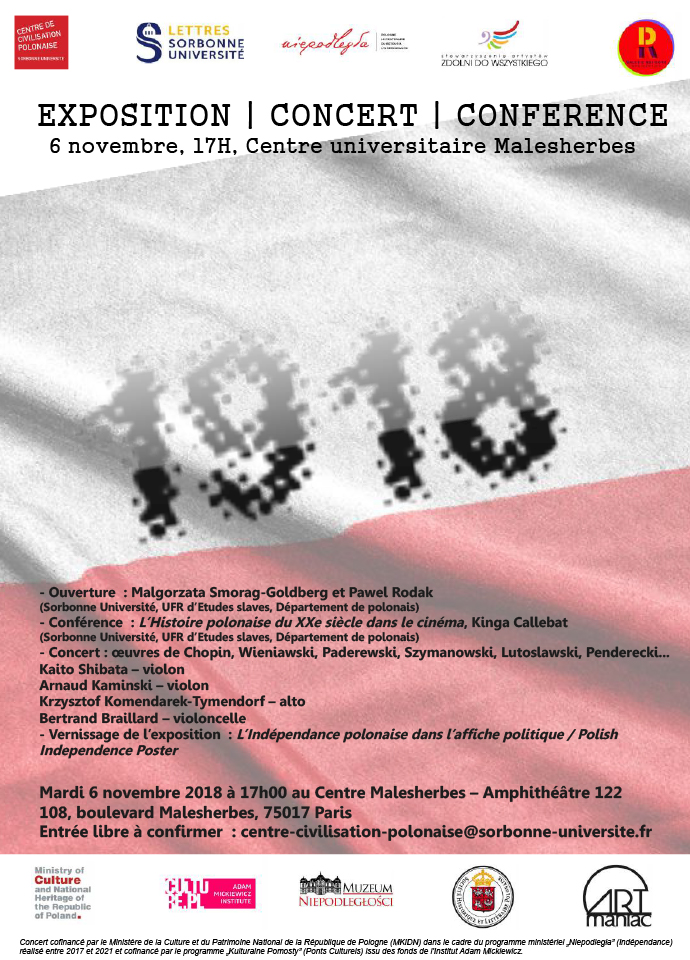 Polish Independence Posters
Sorbonne University
The exhibition presents a selection of Polish independence posters from different periods, all related to the broadly defined struggle for freedom and independence. Among them, we find posters calling for an armed fight (dating from World War I and II or the Polish-Soviet war) or supporting fight or humanitarian aid to the victims of conflicts, but also propaganda posters, supporting and promoting various visions – social, economic and political – of free Poland.
The full version of the exhibition of the Polish independence poster, prepared by the Gallery Roi Doré and the Art maniac platform – 100 posters for the 100th anniversary of regaining independence – is presented at the Gallery Roi Doré, in Paris from October 23 to November 24, 2018.
The opening will take place on November 6th at the Sorbonne University and will be accompanied by a concert and a conference.