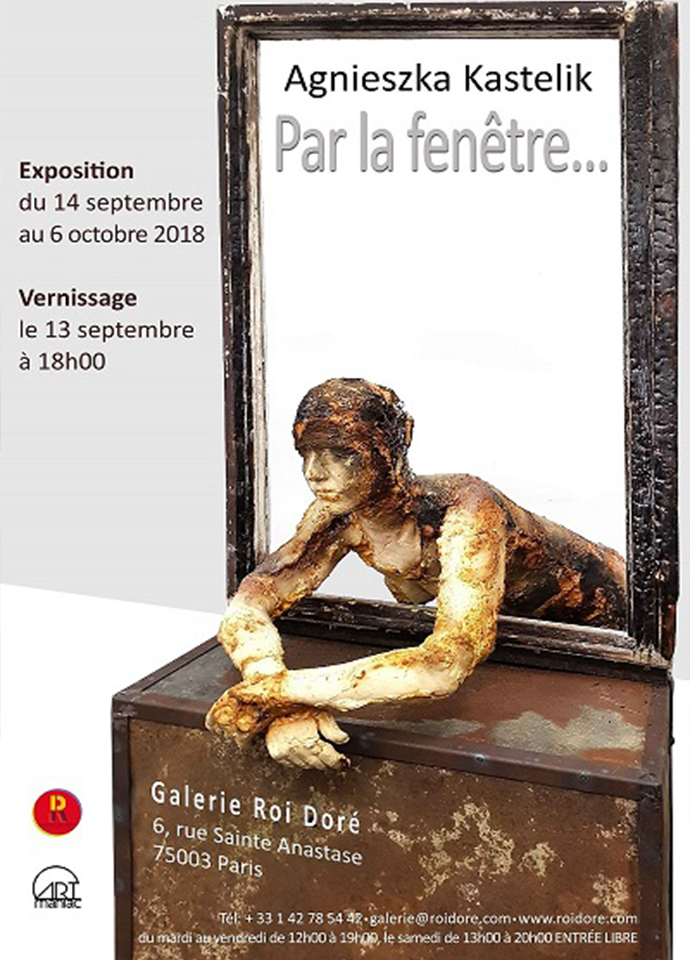 Agnieszka Kastelik "Through the window…"
The exhibition "Through the window…" presents the works of Agnieszka Kastelik, the winner of the Contest "In the service of Art and Homeland" in honor of I. J. Paderewski (edition 2018). Through her work consisting of assemblages, found objects and sculptures, Kastelik offers us a view of the past, like a window of souvenir, of memory. The window through which we see the landscape pass us by, as a symbol of passing time, of stages of life. In her work, she questions memory and forgetting. She unearths the undesirable, the trivial, the rejected both in the literal and symbolic sense. The found object is a memory vector. Using the rejected, neglected, forgotten, broken objects, she gives them a second life, a new breath full of poetry. Her melancholic sculptures, their gaze lost in the void, remind us of the calcined corpses from Pompeii, stopped in their tracks for eternity. Her work is very personal, subjective and at the same time possesses a universal dimension of human experience. As the artist says "There is a suitcase in every attic, full of memories. A small world of dusty detritus, fragments of feelings, moments soaked with tea, instants of reality locked in a wardrobe. The rediscovery of this world is, on the one hand, a beautiful experience, on the other, it can be painful. We are touched, overcome by the fear associated with the feeling of a permanent loss, the disappearance of reality and the desire to cross it. On the one hand, we are constantly entering new venues of research, on the other, we are still living in the cocoon of memories."
The artist, born in 1989 in Zywiec, Poland, started with painting and after several years of research, she turned to other forms of expression. Her collector's soul for random objects and especially for family sentimental junk strongly influenced this change. She realized that only the object could express what she wanted: "A little cup of memories is worth more than an ocean of success".
Exhibition from September 14th 'till October 6th, 2018.
Opening on September 13th, 2018.