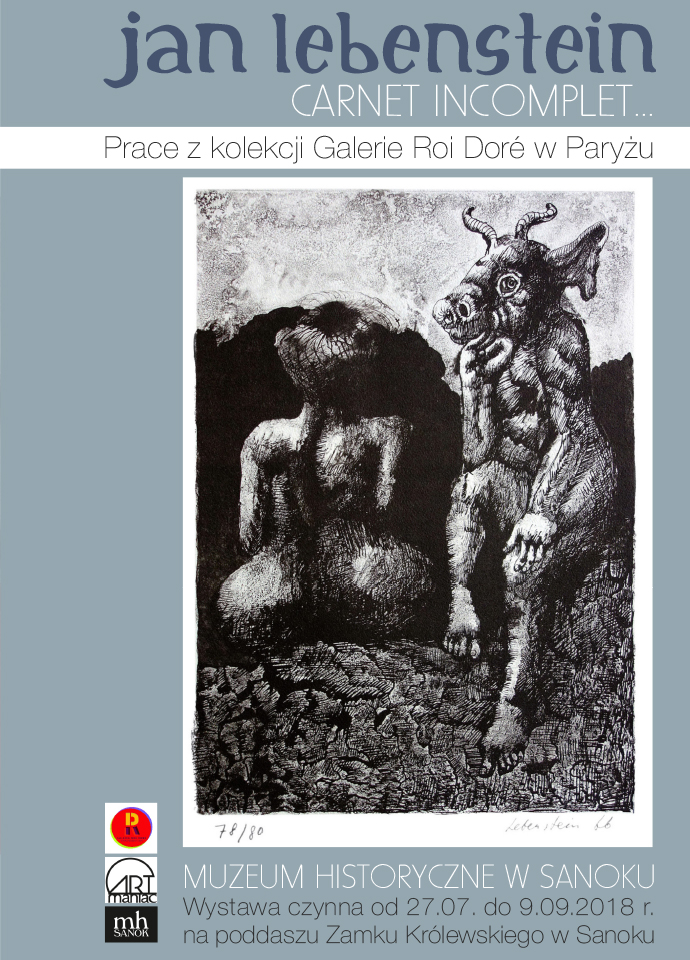 Jan Lebenstein "Carnet incomplet…"
Sanok Historical Museum
The Gallery Roi Doré and the Sanok Historical Museum present an exhibition of works on paper by Jan Lebenstein. The exhibition "Carnet incomplet…" is the third – after "Lebenstein. In memoriam" in Paris and New York – showing of an exhibition organized by the Gallery Roi Doré. It presents a selection Jan Lebenstein's works on paper, including the lithographs from the series "Carnet incomplet".
Exhibition from July 27th 'till September 9th, 2018.
Opening on July 27th, accompanied by a screening of a movie "Jan Lebenstein. Diary of a lonely man" by Andrzej Wolski.