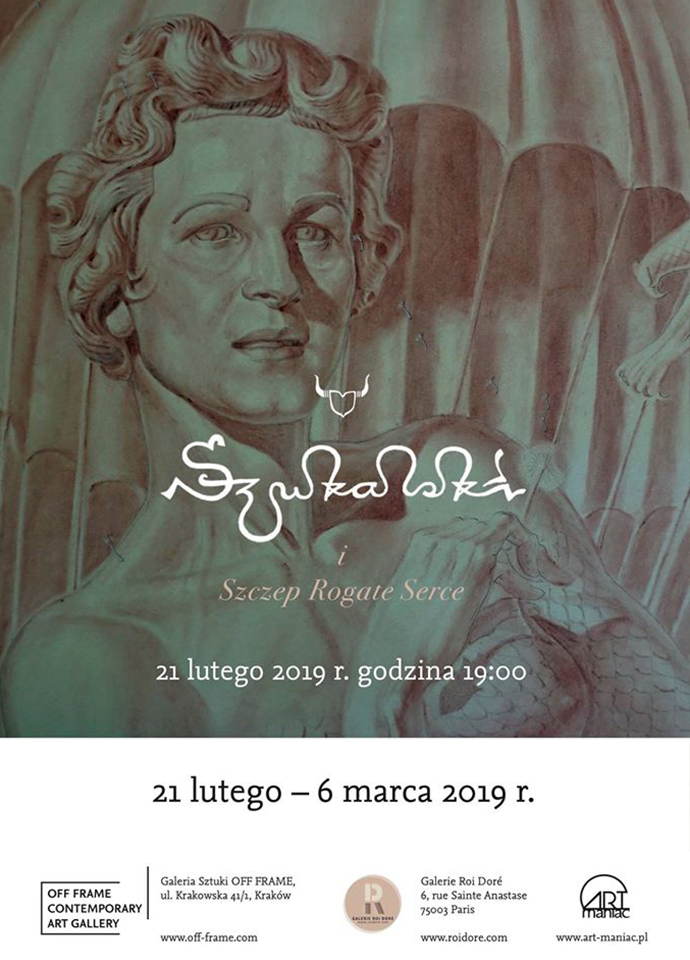 Stanislaw Szukalski & the Horned Heart Tribe
The exhibition was organized jointly by the Off Frame Art Gallery and the Galerie Roi Doré. It presents works by Stanisław Szukalski and the artistic group Szczep Rogate Serce (Horned Heart Tribe).
Szukalski was a sculptor, graphic artist, painter and writer, and also one of the most eccentric figures in the art world of the interwar period. As a twelve-year-old, he left with his parents for the United States, and a year later he began to attend the Art Institute of Chicago. At the age of 15, at the instigation of his American professors, he returned to Poland and began studying at the Academy of Fine Arts in Cracow. Since then Szukalski divided his time between Poland, France, and the United States. In 1929, in Cracow, he founded the artistic group "Horned Heart Tribe", bringing together artists seeking inspiration, among others, in the Slavic roots of Poland. The group, existing until 1936, actively participated in the artistic life of the era, including publishing its own magazine or organizing numerous exhibitions.
The exhibition will include, among other original drawings by Stanisław Szukalski, medals, postcards, and posters made by him, works by Franciszek Fraczek and Marian Konarski, as well as the magazine Atak Kraka published by "Szukalszczycy" and rare publications, including exhibition catalogs from the 1930s.
Exhibition from February 21st to March 6th, 2019.
Opening on February 21st, 2019. It will be preceded by a closed screening of the film "Struggle: The Life and Lost Art of Szukalski" and a discussion with its creators Anna and Irek Dobrowolski.