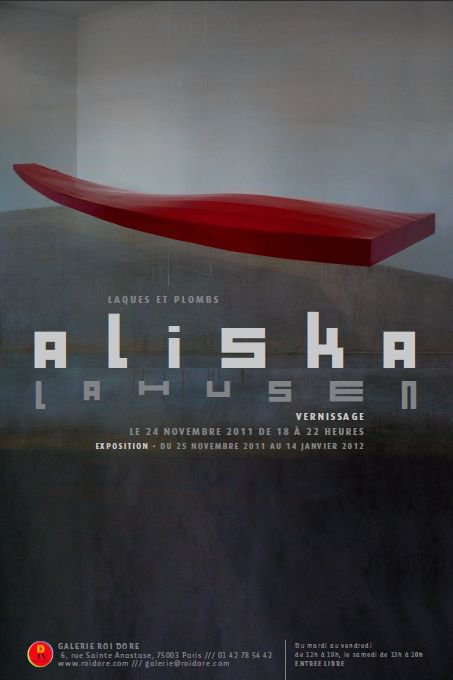 Aliska Lahusen "Lacquers & Leads"
The exhibition presents the works of Aliska Lahusen, a deeply original Polish artist, living and working in France.
Aliska Lahusen often works with lead – a material reputed to be austere. After the intervention of acids, polishing, and painting, the lead leaves which become like skin with the sensitive epidermis, almost vulnerable despite its dull and cold appearance. Lahusen designs two- and three-dimensional works in large formats with deliberately simple shapes but which differ from Minimalism by their spiritual dimension.