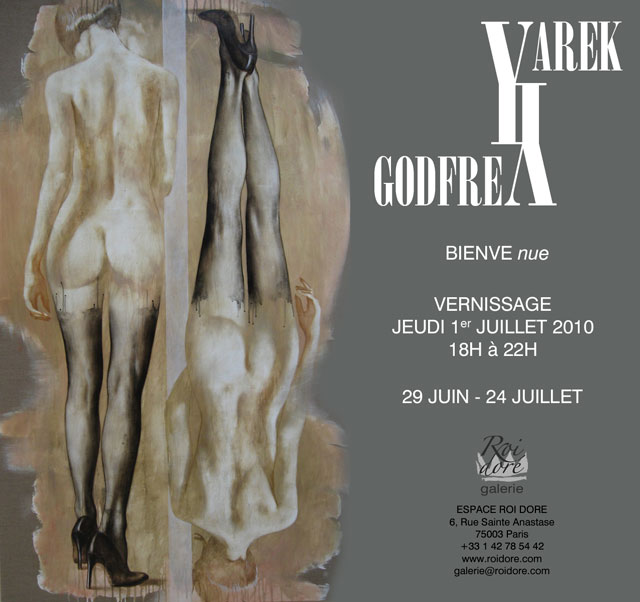 Yarek Godfrey "BIENVENue"
The exhibition presents a selection of paintings by Yarek Godfrey, a Polish-French artist famous for his nudes.
His art seems to draw its inspiration from many sources, often quite eclectic, like the great tradition of the Renaissance and the voluptuous forms of the Baroque, but also the mysterious beauty of rock art. His figures seem to emerge from the void, like a mysterious – both beautiful and somewhat disquieting – specters.