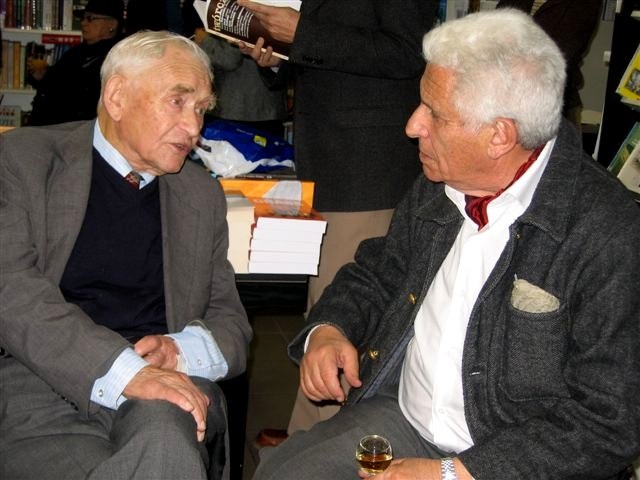 We are very sad to share with you the information that has reached us today: Andrzej Wat died on December 10th. He was an art historian, who greatly contributed to the popularization of the work of the sculptor August Zamoyski and the painter Jan Lebenstein among others. For many years he was at the heart of the Polish emigration circles in Paris, becoming its integral part, but also a privileged witness of its evolution.
Andrzej wat was born in 1931 to Paulina and Aleksander Wat. His father was a writer, translator, and co-founder of Polish futurism; his mother was also a writer and translator. Therefore, he grew up in a very artistic, cultured home, surrounded by artists, poets, and writers, such as Wladyslaw Broniewski, Jaroslaw Iwaszkiewicz and Adam Wazyk.
At the outbreak of World War II, the family decided to flee to Lviv, but after a few months, Andrzej and his mother were arrested and deported to today's Kazakhstan territory. In 1946 they managed to return to Poland, but in the 1950s, they all moved to the West, living first in Italy and then settling permanently in France.
Wat became then a close friend with many artists and writers living in Paris, such as Jan Lebenstein, Konstanty "Kot" Jelenski, and Czeslaw Milosz. He wrote many articles, essays, and books on Polish artists, but he is especially known for his publications and his work popularizing the art of Jan Lebenstein and August Zamoyski.
Photo: Ryszard Matuszewski and Andrzej Wat. Fot. Mariusz Kubik, Warsaw, October 16th, 2007 (CC BY 3.0)